Cuba's third exhibition game versus Taiwan in its Asia tour in preparation for the 4th World Baseball Classic was suspended today due to the rain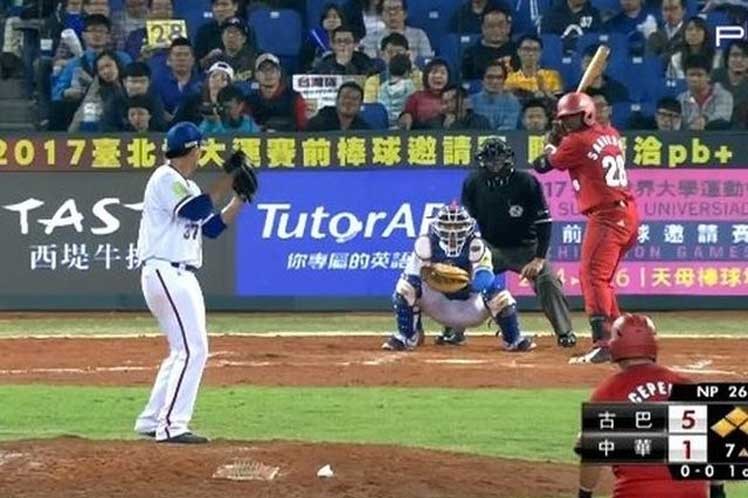 The Caribbean team was expected to play its third practice game against a Taiwanese university team, but the field in the Intercontinental Stadium was in very poor condition due to the rain.
The president of the Cuban Baseball Federation, Higinio Velez, proposed to play on Thursday morning, but the members of the rival team have another commitment.
The Cuban team will face the Elephants Brothers of the professional league on Thursday and a day later will head to South Korea, to carry out the second phase of its preparation.
Playing Taiwan's National Team on Monday and Tuesday, the Cuban team won the opener 6-2 and lost 2-4 the second.