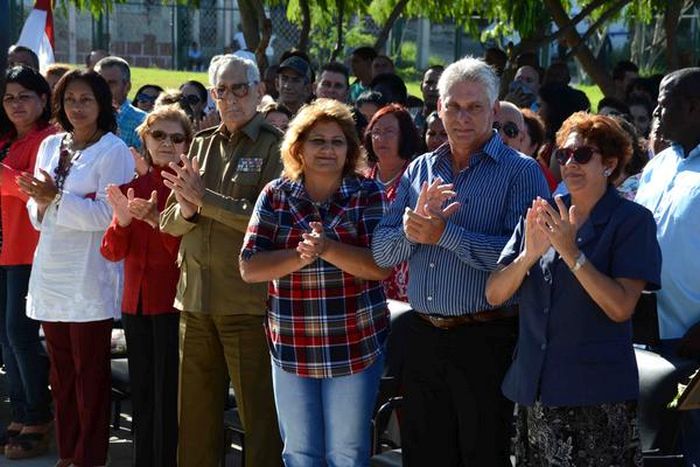 The Cuban First Vice President chaired the official beginning of the new school year held in the central province of Cienfuegos
First Vice President of the Cuban Government Miguel Diaz-Canel highlighted the strengths of the new school year that began this September 4th in almost 10,700 educational centers in Cuba.
More than 1,750,000 students are attending the 10,698 schools in Cuba this year, Diaz-Canel told the media, after chairing the official ceremony to start the school year, held at a high school in Cienfuegos, 240 kilometers southeast Havana.
He referred, amid other data, to the 240,000 students attending the 50 universities in the country, as well as 10,000 students at schools of arts and more than 24,000 students at 34 schools for high-performance sports.
He also said that 25,000 students attend teaching schools at higher institutes.
Diaz-Canel said that some 7,700 newly graduates from pedagogic universities began to work this school year, something that will ease the lack of teachers in schools.
He also referred to the importance of opening the school year in Cienfuegos, which celebrates Tuesday the 60th anniversary of the people's rebellion staged at streets and plazas of this city as part of the revolutionary process against the Fulgencio Batista's management.
Along with political and management authorities of Cienfuegos, the ceremony was attended by commander of the Rebel Army Julio Camacho Aguilera, who led the revolutionary uprising on September 5th, 1957.