The event brings together more than 800 athletes and coaches from 21 countries, including Cuba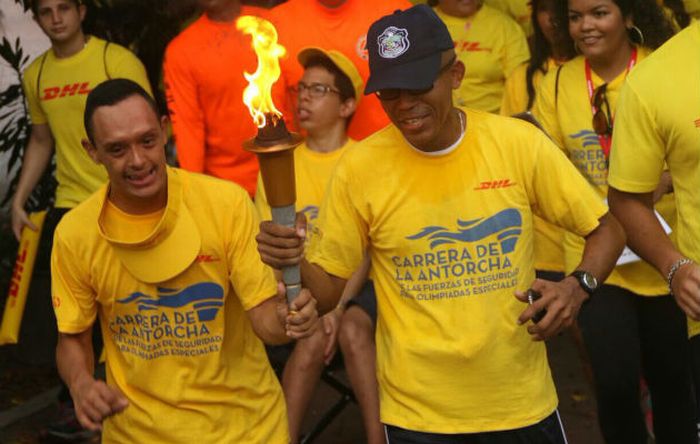 The 3rd Latin American Special Olympics Games, which today brings together more than 800 athletes and coaches from 21 countries stands out for the determination, skill, dedication, but above all, inclusion.
Until April 28, the Flame of Hope will burn, the torch responsible for illuminating the talents and abilities of people with intellectual disabilities, who will be able to test their will in sports disciplines such as athletics, basketball, bowling, rhythmic gymnastics, swimming, tennis, table tennis, and volleyball.
The Olympic Flame, after a tour for more than 12 points of the national territory since March 22, arrived yesterday in the popular and capital Coastal Beltway, which later welcomed the president Juan Carlos Varela, who highlighted the value of this movement that promotes peace and coexistence.
He said that Panama once again opens its doors to the world, but this time to a special event like this that will be followed by others such as World Youth Day in January 2019.
The capital Rommel Fernández stadium will host the inaugural show of the Latin American Special Games, which will feature performances by renowned local artists such as Erika Ender, Omar Alfanno, Joey Montana, Erika Ender, Gaitanes, Rabanes, Osvaldo Ayala, and Aphrodisiac, among others.
The event is attended by Jamaica, as a guest country, and more than 400 volunteers who will guarantee the development of different activities in the stadiums.
According to the president of the Special Olympics in Panama, Yolanda Eleta, this event constitutes a unique opportunity not only to incorporate all people with intellectual disabilities through sports to society but also to offer them the respect and admiration they deserve.