While the intense search without news of the submarine ARA San Juan continues, La Capital newspaper, in the city of Mar del Plata, has released today the last photo taken by its crew members on August 1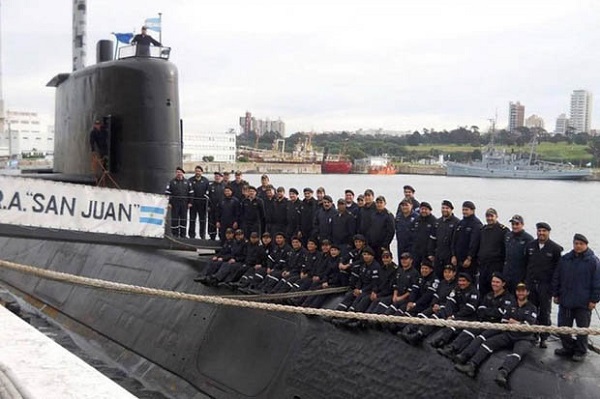 Twenty-eight days after the last contact, nothing is known of the submarine that has served the Navy since 1985, in which about 44 crew members were traveling.
Digital media post a photograph taken at the Naval Base in Mar del Plata, the San Juan naval station to which the submarine could not return, in which the official crew members is seen.
The 44 missing crew members appear in the image along with five reinforcements. La Capital explained that the photo was sent by Chief Petty Officer, Javier Gallardo.
Several ships continue the systematic search in the area while a point 700 meters deep is being investigated after another one that had been detected 1,000 meters that resulted to be a rock formation is discarded, Enrique Balbi, spokesman of the Navy, said.
The submarine lost contact on November 15 when it returned from Ushuaia to Mar del Plata. The authorities have informed that they will continue looking for it until all the possibilities are checked.