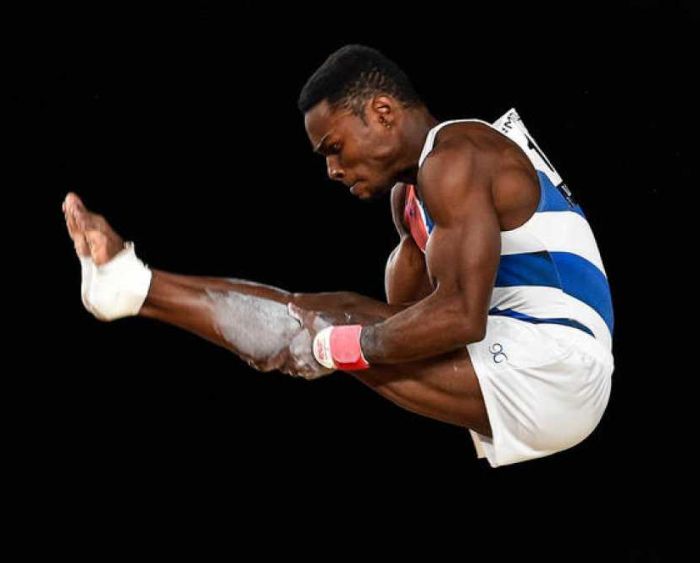 The Cuban athlete, 2015 World All-around silver medalist in Glasgow, is leading the competition with an 86,699 total
Cuban gymnast Manrique Larduet, after three subdivisions, is currently holding the all-around lead of the 2017 World Artistic Gymnastics Championships.
Larduet, the 2015 World All-aroundsilver medalist in Glasgow, is leading the competition with an 86,699 total, followed by the Chinese Xiao Ruoteng, with 86,297 and the Russian David Belyavskiy, with 85,839 points.
In addition, the other strong competitors did not have a promising day, including the great favorite, the Japanese gymnast Kohei Uchimura who counts 19 World and seven Olympic medals was forced to abandon his quest after injuring his left ankle.
Similarly, the Ukrainian Oleg Verniaiev (85,431), runner-up at the Rio de Janerio 2016 Olympic Games, anchored in the fifth place.
Larduet is now waiting for the results of the last subdivision scheduled for Tuesday, where no big names appear.
At the end of his performance, the 21-year-old gymnast told Granma newspaper that 'if you work here just like in training you can achieve great things.'
Randy Leru, Larduet's partner in the contest, was not on his best day after being injured in the face during training and after finishing the day was not among the top 24.
Precisely, that number of competitors, with a limit of two per country, will face each other on Thursday in the final.