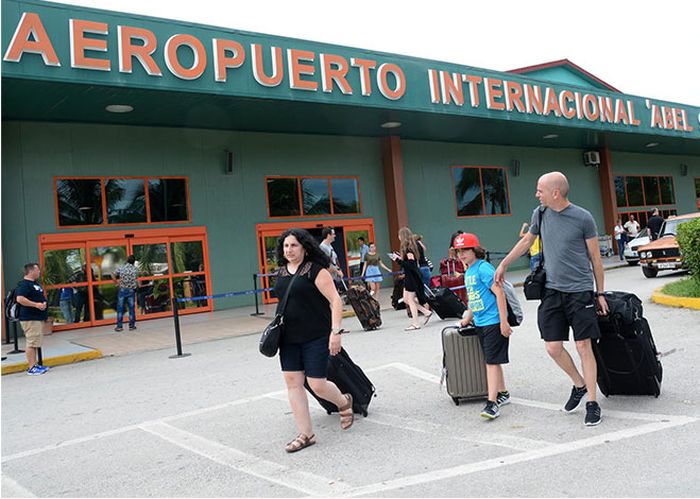 Operations were restarted this Monday, September 25th, in Santa Clara's Abel Santamaría International Airport
With the arrival this Monday, September 25, of Jet Blue and American Airlines flights, the Abel Santamaría International Airport resumed its operations, which had been interrupted due to damages caused to its facilities by Hurricane Irma.
As Omar Gil Ramos, director general of the air terminal, told Granma, thanks to the efforts of local workers and those who traveled from the capital to support the recovery process, in just 14 days the airport, today the third most important in the country given the number of flights and passengers it receives, after Havana and Varadero, was able to resume full operations.
The director also explained that the efforts included widespread cleaning; the repair of damages to 1,200 square meters of roofing and false ceilings; the restoration of 200 square meters of flooring; in addition to other damages to the installation.
The airport's modern equipment, which was safeguarded before the passage of Irma, was reinstalled, and the pertinent checks conducted.
Gil Ramos explained that flight schedules operated by different airlines to Santa Clara will gradually return to normal, with the airport reaching maximum operative capacity during the upcoming high season in November, when it will receive over 20 flights daily.
The Abel Santamaría International Airport recently won two gold and one bronze medal at an event hosted by Sunwing airlines in Cancún, Mexico. The airport was honored among more than 50 destinations throughout the Americas to where this airline flies, for achievements such as the fast processing of luggage, and its return on sales, according to Gravilén Fonte Ayala, head of the Land Operations Unit at the Santa Clara-based air terminal.