Important coastal floods were recorded in Havana as a result of a strong and extensive extra-tropical depression over South Carolina, in the United States, covering all Cuban territory with its wide circulation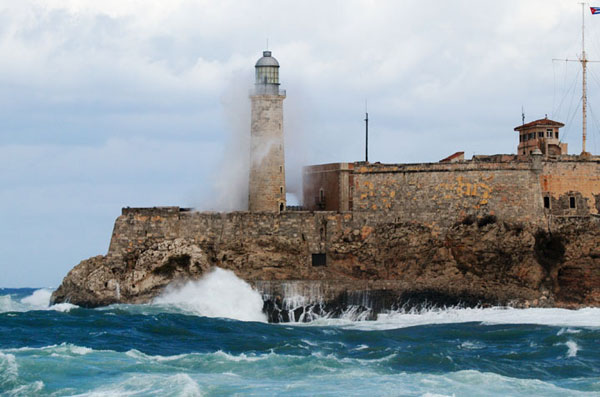 Winds between 25 and 40 kilometers per hour, with gusts of up to 60 kilometers per hour and heavy swells has caused flooding last night on the low areas of the Havana coastline where there is no report of loss of human life or damages, due to the timely participation of the authorities
Since the beginning of this meteorological event, different forces of the Cuban Civil Defense in the capital have been on alert in order to offer greater protection to the affected population.
According to the Forecast Center of the Cuban Institute of Meteorology (INSMET), this meteorological situation will begin to decrease gradually as of today morning, when the winds turn to the north and diminish their intensity.
Representatives of the Civil Defense interviewed by the national television stated that about 40 families were evacuated, and their personal assets remained under protection.
The Red Cross, the Fire Department and the Ministry of Public Health, along with the Civil Defense, rescued the people who could not leave their homes on time.
As the waters returned to its level, the Cuban capital started its recovery this Tuesday.
From early in the morning, representatives of the Civil Defense and neighbors of the affected coastal areas began work on sanitation and scheduled the restoration of basic services.
According to members of the organization in this city, the meteorological event so far did not leave any human loss, although some material damages.
The source said there were winds in the area between 25 and 40 kilometers per hour that sometimes exceeded 60 km / h.