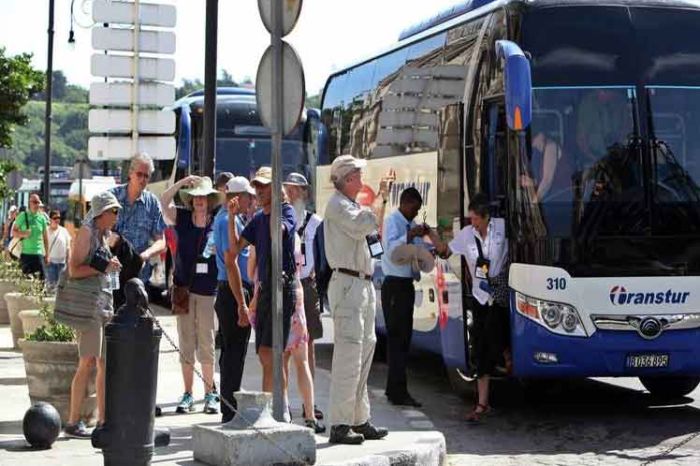 According to Cuban First Viceminister of Tourism, Alexis Trujillo, many of the recreational facilities are already in operation
Cuban First Viceminister of Tourism, Alexis Trujillo, certified today that many of the recreational facilities of the country affected by hurricane Irma are already in operation.
In an interview given by the official to Granma daily, added that when the passing of the meteor was imminent by the island's northern coast, not only were preventive measures taken to guarantee the protection of Cuban families, but also those of thousands of tourists.
The tourist resorts of the country —mainly located along the northern coast—, its guests and workers, became a priority of preservation and protection, he asserted.
Trujillo recalls that among the measures taken by the Ministry of Tourism (Mintur) together with the Civil Defense, was the protection of the 45 thousand 827 tourists with accommodations in the northern coast.
That figure represented 88 percent of the total lodged in the country (51 thousand 807) last September 5. Additionally, there were two thousand 216 campists in that region that were also evacuated.
The transfer of tourists to other more secure facilities started by the eastern province of Camagüey and the keys north of Ciego der Avila and Villa Clara in the Coco, Guillermo and Santa Maria keys, zones where the eye of the meteor approached dangerously.
There were 10 thousand 625 visitors in the keys, of which five thousand 134 were transfered to Havana and Varadero.
This process, he said, demanded more organization and discipline as ever before. The rest 5491 were Canadians repatriated by their touroperators in the stage previous to the passing of the hurricane.
While the clients of the northern keys were being evacuated, the península of Hicacos protected 16 thousand 784 tourists and four thousand 179 tourism workers during the passing of Irma.
Regarding the Havana facilities, tourism authorities decided to evacuate all hotels in the northern coast, from Jibacoa in the Mayabeque province until the Marina Hemingway, due to the imminent coast flooding.
The official said that despite the strong lashing of the hurricane all along the northern coast of the country, the tourist resorts did not suffer considerable damage.
The impact mostly crashed windows, indoor roofs, aluminum woodwork, covers, rustic structures and other light constructions, more sensitive to strong winds.
The eastern region, not battered by Irma, today is in operation without any difficulty.
Guantanamo, Santiago de Cuba and Granma tourist facilities were not affected and those of Las Tunas will soon be ready.
Holguin, for its part, with slight damages, is vital. This resort faced the hurricane with three thousand 935 guests in its facilities.
The beach resort Varadero kept operations going, even during the passing of Irma and immediately started rehab tasks.
Total recovery of the tourist resorts is a priority, stressed Trujillo, as this is a strategic sector of the national economy.