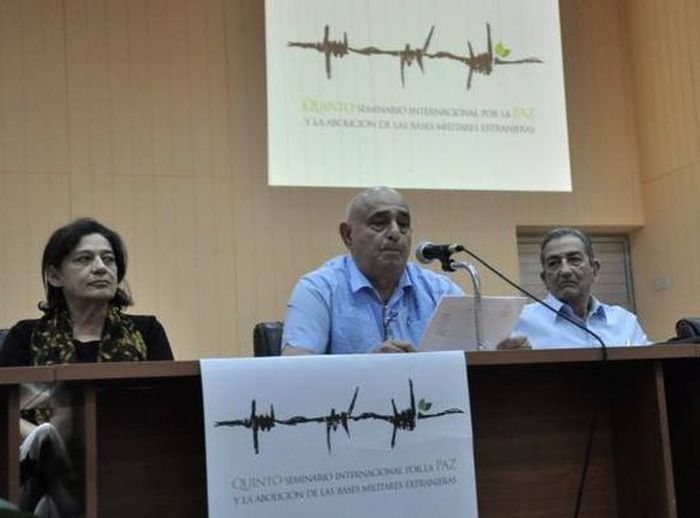 The event is being attended by experts, military and members of pacifist movements from more than 30 nations
More than 300 delegates started in Guatanamo the debates about world peace sustainability and the threats posed by the increase of military bases, as part of an International Seminar to address these issues.
With the participation of experts, military and members of pacifist movements of more than 30 nations, the 5th International Seminar for Peace and the Abolition of Foreign Military Bases will be taking place until May 6.
The participants will also discuss the current state of the presence of military of the imperialist powers abroad, a lecture presented by Dr. C. Manuel Carbonell, collaborator of the Cuban Movement for Peace.
In addition, Ann Wright, Coronela (r) of the United States Army gave a lecture about the government of Donald Trump in the Middle East and the U.S. military base in Guantánamo.
This event has a biannual character and celebrate it in this territory of the eastern region of Cuba has a symbolic charge as in 117 square kilometers of Guantanamo Bay is located the oldest military base of the United States.
Silvio Platero, president of the Cuban Movement for Peace, said that the main objective of the event is to exchange experiences and opinions related to issues of global concern for increasing military bases and diversifying its objectives of interest such as river sources and mining areas.