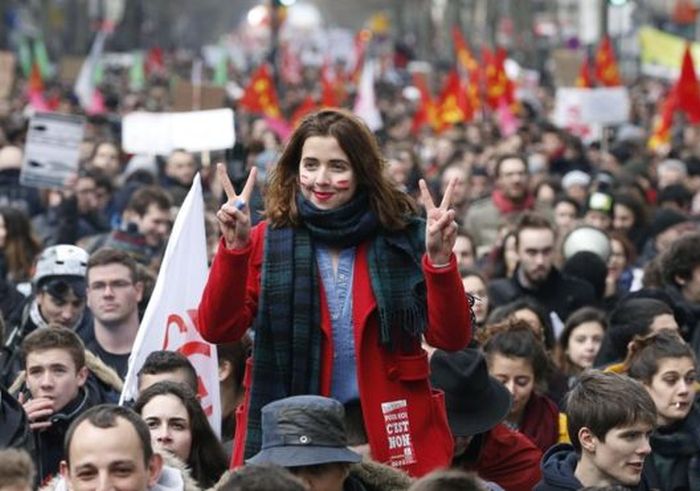 The huge mobilization was called by the left-wing movement La France Insoumise (France Unbowed), led by Jean-Luc Melenchon
More than 150,000 French people marched today in Paris to show their rejection of the labor reform boosted by the Government of Emmanuel Macron, a mobilization called by the left-wing movement La France Insoumise (France Unbowed).
The leader of the organization, Jean-Luc Melenchon, asserted that the protest was 'a great success,' referring to the multitudinous march that began at the square Place de la Bastille and concluded at the Republic Square, where they held the central meeting.
According to former presidential candidate, the movement against the new Labor Code 'is just beginning,' and showed the decision to continue, although the head of State signed yesterday the ordinances of the reform and they were published today in the official gazette.
Melenchon called to carry out a demonstration in cities and towns throughout the country to make 'the loudest possible noise,' because 'if you prevent us from dreaming, then we will not let you sleep.'
The leftist leader questioned recent words by Macron, according to which 'democracy is not on the streets,' a phrase aimed at ruling out the protests.
'Mr. President, you need to consult the history of France,' said Melenchon before recalling that it was the street which defeated kings, Nazis and numerous anti-people measures that the governments tried to impose in recent years.
Regarding the struggle against the labor reform, he announced that he would propose to the union organizations to lead a determined and decisive combat by all social and political forces opposed to the measure.