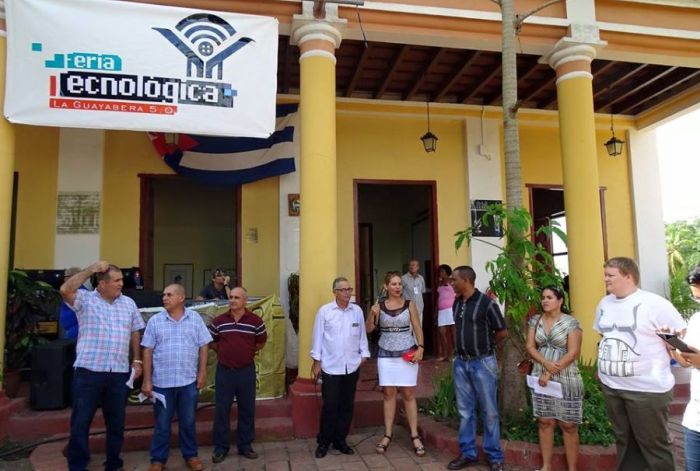 A lecture on the issue was delivered at the II Technological Fair La Guayabera 5.0 in Sancti Spíritus
The constant interest of Commander in Chief Fidel Castro concerning the informatization of the Cuban society was highlighted by Dr. C. Melchor Gil Morrell in the lecture he delivered at the II Technological Fair La Guayabera 5.0 which concluded this Saturday in Sancti Spíritus.
Several photos were displayed to show what has been done to achieve the goal of the historical leader of the Cuban Revolution, and to support the words said by the renowned intellectual, who was the first rector the University of Computer Sciences.
"Fidel was the forerunner in Cuba of enhancing computer development and applications; as well as putting all this technology at the service of the population, mainly young people, not only in the Joven club facilities, but also in the schools", Dr. Gil Morrell said.
Likewise, he said that Fidel hoped to create a new kind of university, capable of developing softwares and computer products not only for Cuba, but for other Latin American countries.
"Fidel always defended the Internet as an indispensable tool for Cuba to bring our truth to the world and what the Cuban Revolution means", he concluded.
The II Technological Fair La Guayabera 5.0 also included exhibitions of products, plastic arts exhibits, concerts by renowned artists, and several other lectures.