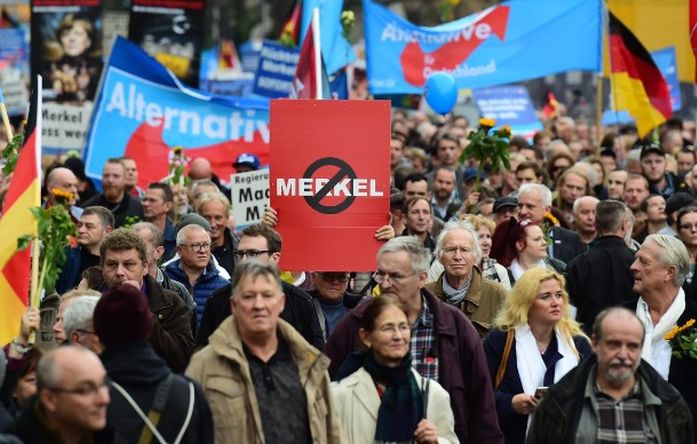 The result for the parliamentary elections held on Sunday in Germany shows a remarkable turn to the Right
The President of the German polling station, Dieter Sarreither, has submitted the provisional final result for the parliamentary elections held on Sunday, showing a remarkable turn to the Right.
According to the official outcomes, Merkel's Christian Democratic Union (CDU) reached, along with the social-Christians of Bavaria, 33 percent of votes.
The CDU will be represented to the XIX Bundestag, Germany´s Lower Chamber, by 200 deputies, whereas the CSU´s social-Christian allies will have 46 seats.
Both conservative parties had losses of 8.5 points and lose 55 seats compared to the current parliament.
The Social Democratic Party of Germany (SPD) had the worst election result since 1949 with only 20.5 percent, losing 5.2 percentage points. This means that SPD diminished by 40 seats.
Meanwhile, the Left and Green parties increased their results slightly compared to the 2013 elections with slight gains of 0.6 points and 0.5 points, respectively.
The Socialists won 69 seats in the Bundestag, five more, and the Green Party will have 67.
The big winners are the liberal party (FDP) and the right-wing Alternative for Germany (AfD).
The Liberals enhanced their result by 5.9 points, obtaining 10.7 percent of votes, and will have 80 seats for the next Bundestag.
In turn, the right-wing AfD reached 12.6 percent of votes and will have 94 seats. Comparing with 2013 elections, AfD improved its result by 7.9 points.