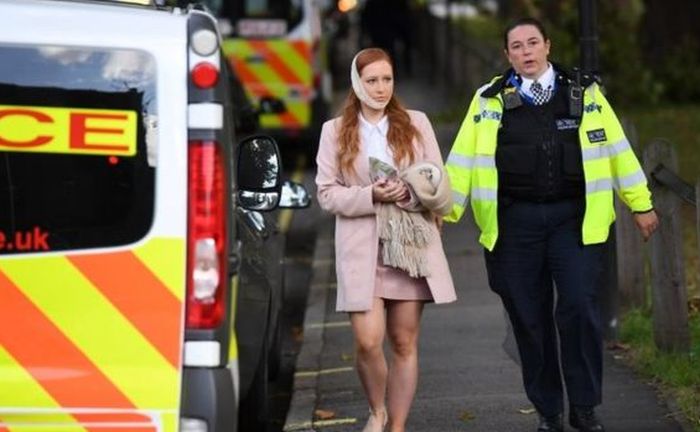 The blast, at Parsons Green station on a District Line train from Wimbledon, is being treated as terrorism
British Prime Minister Theresa May deplored the toll of at least 22 injured after an explosion in the London Underground and convened a meeting of the Cobra Emergency Committee.
Through his Facebook account, May expressed his solidarity with the people affected and acknowledged the immediate response of the specialized brigades.
'My thoughts are with the wounded at the Parsons Green station and with the emergency teams acting bravely in the face of this terrorist attack,' he wrote.
Meanwhile, hundreds of Metropolitan Police officers and intelligence services (MI5) are continuing investigations into the incident, which is believed to have been triggered by a homemade explosive placed in a white cube and a bag in a wagon holding more than 800 passengers.
According to the head of the anti-terrorist command of Scotland Yard, Mark Rowley, the zone of the southwest of the capital is under surveillance, but the inhabitants were asked to remain calm.
In addition, law enforcement officers requested the witnesses to send any images or videotaped during the event.
For its part, the mayor of London, Sadiq Khan, condemned the attack and assured that the city will never be intimidated by terrorism.
So far, the police did not report any arrests, while firefighters reported evacuating more than 250 people from the scene of the blast.
This is the fifth attack in the United Kingdom since March of this year, when an individual fired his car against passers-by near Parliament and left five dead.
Two months later, about twenty people died and 116 were injured due to an explosion during a concert of the American singer Ariana Grande in Manchester.
Likewise, in June three people ran over people who were on the London Bridge and stabbed Borough Market clients, while another attacker attacked Muslims leaving a mosque in the north of the capital.