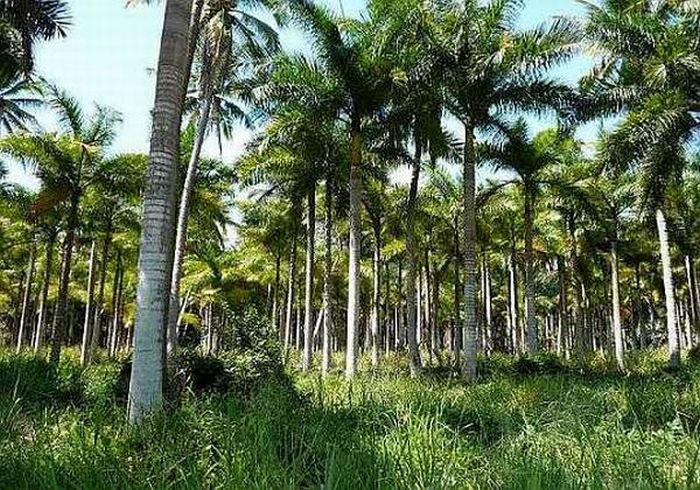 Several individuals of Coccothrinax crinita subsp brevicrinis were recently relocated near the town of Pitajones, in the municipality of Trinidad
Sancti Spiritus Botanic Garden Close to Nature
The Coccothrinax crinita subsp brevicrinis, a palm tree endemic to the Guamuhaya Mountain Range and whose existence was last reported in 1912 in the Cuban central province of Sancti Spíritus, has been relocated near the town of Pitajones, in the municipality of Trinidad, within the same province.
According to Julio Pável García Lahera, specialist of the Botanic Garden of Sancti Spíritus and one of the authors of the rediscovery, the population found is approximately 200 individuals, with little natural regeneration.
He told ACN that this subspecies, the only one of its kind in the world and recently categorized as critically endangered, was found in an area of great agricultural activity, thus being used by local residents in extensive grazing systems.
A comprehensive evaluation of the palm trees will be carried out, along with the implementation of a recovery program led by the Botanical Garden of Sancti Spiritus, with the participation of the communities to ensure the conservation of the plants, added the expert.
According to previous statements by Duany Oropesa, an expert from the Botanic Garden of Cienfuegos —the region where the species has been mostly reported— in the 1920s there was abundant vegetation of Coccothrinax brevicrinis, which is popularly known as "guano barbudo".
He said that both the excessive use of the plant by the people, and the fires led to the decline of the palm tree, that's why in 2010 an intensive preservation program was started with the approximately 400 individuals that were then reported in that central Cuban territory, mainly by planting seeds in nurseries in areas of the botanical garden.
Studies have shown that the tree has also been widely used by man as raw material for making handicrafts, ropes, brushes, and in the construction of fences, among other things.
Taken from PL and translated by Escambray