Sancti Spiritus Botanical Garden, located just a few kilometers away from the historic center of the city, owns a singular collection of species and unique specimens of the island's flora.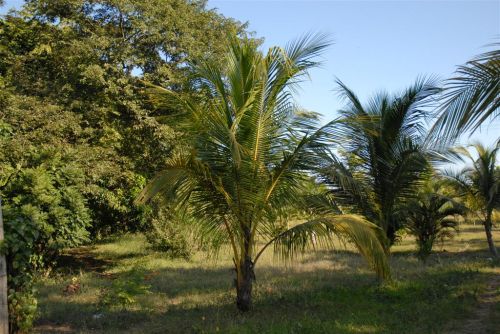 Cuba: Sancti Spiritus Botanic Garden Aims at Tourism
The site, covering 97 hectares —seven of which are preserved natural forest—, shelters about four thousand of endemic, medicinal, and ornamental plants, as well as some of the most representative ones from all over Cuba.
According to specialists, the garden's herbarium guarantees flora   protection by developing different researches, while meeting the scientific-technical needs of those local and foreign visitors who wish to learn about the native vegetation of the Largest of the Antilles.
Advice, consultancy and information about plant biology are also possible in this institution, whose experts are members of interdisciplinary working groups for the ecological analysis of Cuban terrestrial ecosystems.
These specialists joined those from Caguanes National Park —a region of northern Sancti Spiritus that is part of Bahia de Buenavista Biosphere Reserve—, in the recent discovery of the Maxonia apiifolia fern, which is considered an endangered species.
The plant was found in a stream south of Jobo Rosado protected area, in Meneses and Cueto mountain chain, and on the banks of the Bamburanao and Media Legua Rivers, both located at Bamburanao mountains.
Specialists consider that the fact having found this plant outside the Ciénaga de Zapata (Zapata Swam), the only place where it existed, makes it be no longer critically endangered, since until very recently it was regarded as exterminated in the island.
In that sense, the staff of this conservation center also carries out surveys and in situ studies, as part of the efforts aimed at strengthening biodiversity both in Sancti Spiritus and in the rest of the Cuban territory.
In addition, it's been possible to reproduce many local species which are now represented with more than three individuals in the live plant collection, thus contributing to preserve the environment.
In order to stimulate the interest of local residents towards the Botanical Garden, different recreational activities are available with a perfect combination of enjoyment and nature.
Source: Prensa Latina. Translated by Escambray