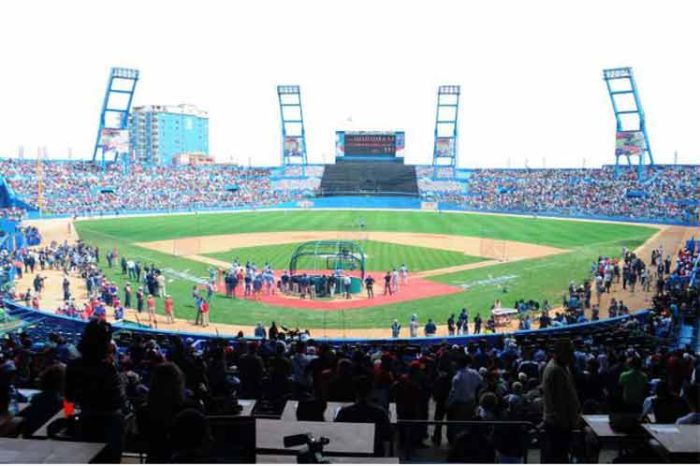 The Latinoamericano Baseball Stadium will be soon provided with a modern electronic board donated by the South Korean company Samsung
The installation of a modern electronic board donated by the South Korean company Samsung will be one of key actions that take place in the emblematic Latinoamericano Baseball Stadium in Havana.
For several months now, the historic ballpark, founded in 1946, has been under numerous repairs, including the roof, interiors and grass, to which will be added the installation of the new 24-meter-long and 18-meter-wide Samsung electronic board.
Although sources from the National Baseball Commission told Prensa Latina that the exact date to beginning the installation of the new device has not been set, officials from the Cuban Institute of Sports, Physical Education and Recreation (INDER) continue analyzing the assembly of the new South Korean donation.
INDER Investment Director Nuridy Rodriguez explained to the local weekly Jit that 'we are progressing on the study on how the corresponding foundation, from the ground up to where the hitch begins, will be like, because the entire structure will weigh 80 tons.'
She added that they wish to complete the whole installation in December, despite the fact that the ballpark is located in an 'underground electricity zone, a complex terrain where a number of important assembly decisions have to be made.'
'This is a complex engineering project, but we will carry it out,' said the official.