Ecuadorians are participating today in the second round of general elections to choose the president and the vice president who will rule the country from 2017 to 2021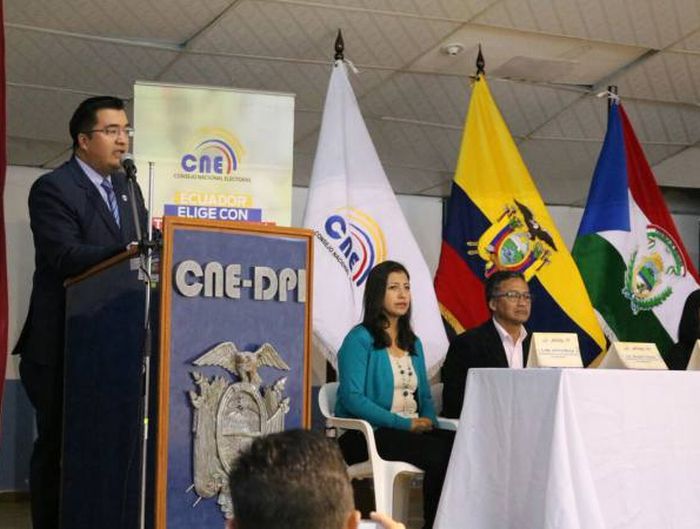 According to statistics, 12,816,698 Ecuadorians are called to cast their votes from 07:00 to 17:00 hours, local time, at 43,623 polling stations in 24 provinces.
Former Vice President Lenin Moreno, from the ruling Alianza PAIS Movement, and the ex-banker Guillermo Lasso, from the CREO-SUMA coalition, are the main candidates to succeed the incumbent head of State, Rafael Correa.
On March 30 and 31, early elections were held for those in prison without a sentence and people with severe disabilities, respectively.
Ecuadorians who reside abroad will also vote today.
Election missions from four organizations will monitor the process. They are the Union of South American Nations, the Organization of American States, the Inter-American Union of Electoral Agencies and the World Association of Electoral Bodies, which were already present in the first round on February 19.
More than 82,000 members of the Armed Forces and the Police will guarantee security during the presidential elections.
National observers and representatives of the two political organizations will also monitor the voting.
According to the schedule of the National Electoral Council (CNE), the first official report on the results will be announced at 20:00 hours, local time.
Authorities and international observers repeated their calls for peaceful elections with respect for the Ecuadorians' will, after an intensive campaign marked by invitations to dialogue by Alianza PAIS and incitements to ignore the result of the elections and offenses against the candidates from the ruling party by CREO-SUMA.