Vice President of the Cuban Council of State Salvador Valdés Mesa arrived in Mozambique this afternoon from South Africa on a tour that also included Ethiopia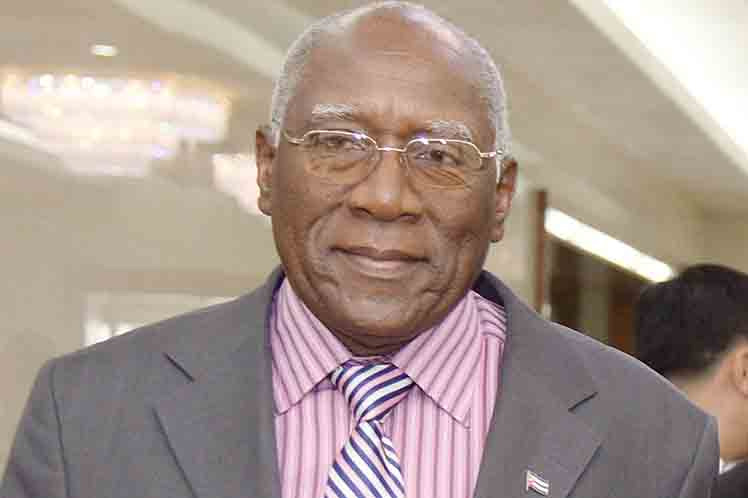 The two-day official visit to Maputo corresponds to the historic relations of friendship and cooperation that unite the peoples of Cuba and Africa, diplomatic sources said here.
Mesa Jorge Penicela Nhambiú, Minister of Science and Technology, Higher Education and Professional Technician, welcomed Valdés at Maputo International Airport, better known as Mavalane.
Carvalho Muaira, member of the Political Bureau of the governing Frelimo Party; Berta Cossa, director of Europe and America in the Ministry of Foreign Affairs and Cooperation and the Cuban ambassador in Mozambique, Raúl García, also attended the welcoming.
The first activity of the member of the Political Bureau of the Communist Party of Cuba will be this Thursday, when he will hold a courtesy call with President Filipe Nyusi, diplomatic sources informed Prensa Latina.
Then the Cuban leader will have a working meeting with the prime minister Carlos Agosthino Do Rosario.
The General Director of Bilateral Affairs of the Ministry of Foreign Affairs of Cuba, Gerardo Peñalver; the director of Sub-Saharan Africa of the organization itself, Angel Villa, and Brigadier General Arnaldo Tamayo Méndez, Hero of the Republic of Cuba, accompany Valdes Mesa.
Cuba and Mozambique established diplomatic relations on August 28, 1975. Currently, more than 450 collaborators from the Largest of the Antilles provide their services here in sectors such as health, education, sports, culture and others.
Mozambique is a country located in southeastern Africa, bordering the Indian Ocean, whose land borders by its various cardinal points are Tanzania, Malawi, Zambia, Zimbabwe, Swaziland and South Africa. Its population – the 99 percent Bantu – exceeds the 26 million 420 thousand inhabitants.