Army General Raul Castro Ruz, President of the Cuban Councils of State and Ministers, went Friday night to the José Martí International Airport of Havana, to say good bye to the President of Venezuela, Nicolás Maduro Moros, Granma newspaper reported today.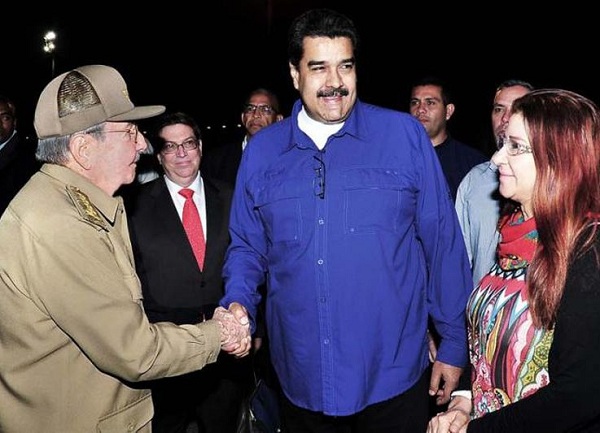 After having a conversation in the protocol room of the air terminal, Raúl -together with Cuban Foreign Minister Bruno Rodríguez Parrilla- accompanied the Venezuelan leader and the first combatant Cilia Flores to the plane's ladder, where they said goodbye, with a big hug, adds the newspaper.
Maduro Moros had traveled to Havana last Thursday to participate in the ceremony that commemorated the 13th Anniversary of the founding of the Bolivarian Alliance for the Peoples of Our America-Peoples' Trade Treaty.