Cuba's Foreign Minister, Bruno Rodriguez, has begun a two-day official visit to Spain today in response to an invitation from the authorities of this European country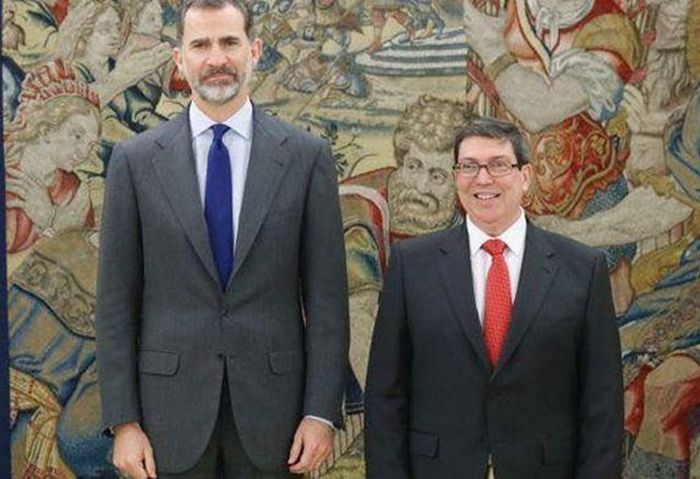 Rodriguez will meet today with the President of the Spanish government, Mariano Rajoy, at La Moncloa Palace, venue of the presidency of this country.
After that meeting, the Cuban diplomatic head will be received in audience by King Felipe VI at the Zarzuela Palace, the official residence of the monarch.
During his stay in Madrid, Rodriguez will also meet with his Spanish peer, Alfonso Dastis.
Rodriguez and Dastis spoke in December 2016 in Brussels, after the signing of the agreement on political dialogue and cooperation between Cuba and the European Union.
Fernando Garcia Casas, State Secretary for International Cooperation and for Ibero-America, traveled to the island by late February this year and met with several representatives of the Cuban government.
Garcia Casas analyzed in Havana the state of the bilateral relations and international issues with the foreign minister, with special attention in the Ibero-American area, a statement from the Foreign Ministry of the Iberian nation stated.
Spain is the first stop on a tour that will also take Rodriguez to Portugal and Greece.