Cuban First Vice President Tours Transmission Center in Sancti Spiritus
The center which was damaged by fire some time ago, is located in the Loma de San Isidro, south of the municipality of Sancti Spíritus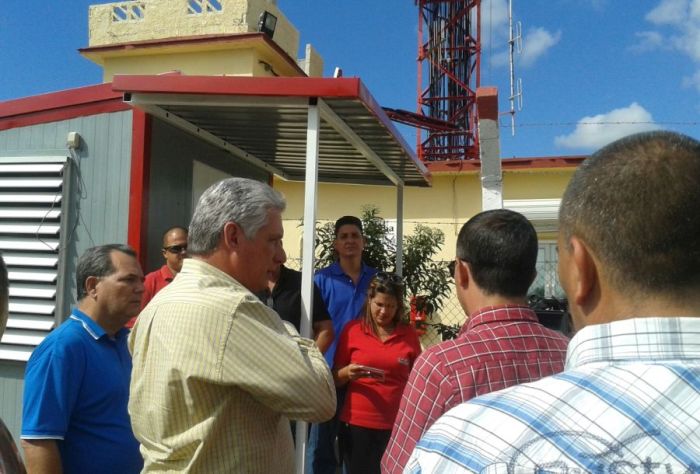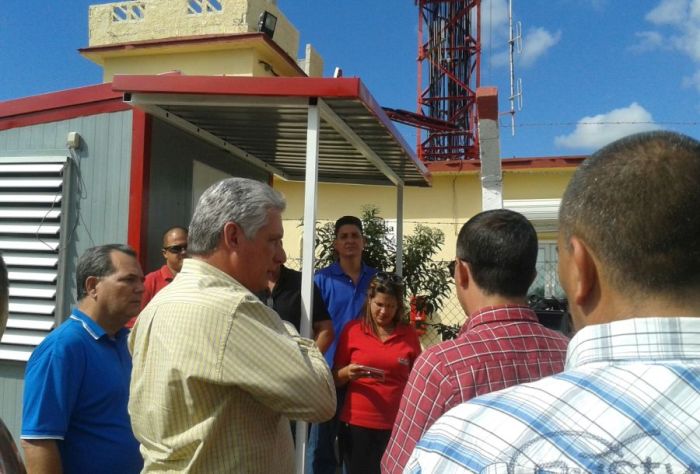 Miguel Diaz-Canel Bermúdez, first vice president of Cuba, visited the television transmitter center of Sancti Spiritus, where he confirmed the country's willingness to continue developing digital television.
The official who is also member of the Political Bureau of the Central Committee of the Communist Party of Cuba told the press this is a modern center transmitting signals of radio and television that is part of the expansion of information technology being currently promoted in the island.
Here is an example of the effort to recover from an accident or damage to the plant and the commitment of RadioCuba nationwide to affect the population as little as possible, he said. This center is currently considered the most modern of Cuba.
He pointed out that the time in which the renovation was done is closely related to the will of those who worked on it.
This modern transmitter center is located in the Loma de San Isidro, south of the municipality of Sancti Spíritus, whose main city is located about 350km east of Havana. The center was damaged by fire some time ago.
---
---
Make a comment
Escambray reserves the right to moderate comments which are disrespectful, offensive, vulgar, or that attempt against the dignity of either a person or a social group.
The mandatory fields are marked.