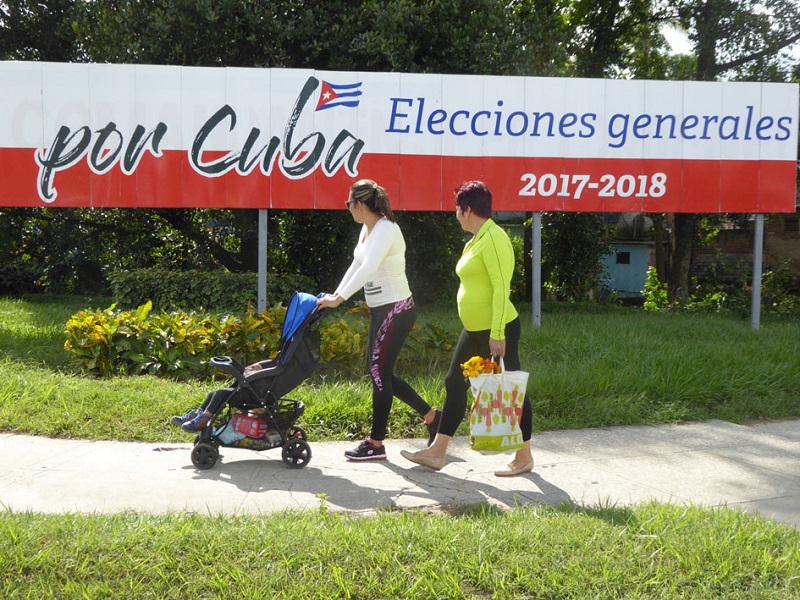 Cuba's electoral process is starting a new phase with the actions for the second stage of elections that will end in 2018
After the People's Power municipal assemblies were created, the Candidacy Commissions are meeting the pre-candidates and drawing up their biographies, which will be on display for citizens to read them and exercise their vote when the election date is set, the newspaper Granma reported today.
The work is much extensive, and the commissions not only have the responsibility to choose the best (candidates), but also to achieve representativeness and quality in the proposals.
National Candidacy Commission President Gisela Duarte explained that there is a support team made up of pensioners, computer experts and members of mass organizations.
They are collaborating in drawing up those documents to summarize the candidates' careers so that the people can elect the best of them, she added.
It should be recalled that at the latest plenary session of the People's Power National Assembly, the delegates agreed to extend the mandate of the provincial assemblies until March 25, 2018, Duarte noted.
Therefore, the present legislature will conclude on April 19, when its vice-president and president will be elected, as well as the Council of the State and its presidency, she pointed out.
The Candidacy Commissions are chaired by a representative of the Workers' Confederation of Cuba (CTC), and is made up of members of the University Students' Federation (FEU), the Cuban Women's Federation (FMC), the Federation of High-School Students (FEEM), the National Association of Small Farmers (ANAP) and the Committees for the Defense of the Revolution (CDR).