Cubanacan Group's first vice president, Jorge Alberto Garcia, has stated today that his tourism company aims to become a significant reference for the travel industry in the Caribbean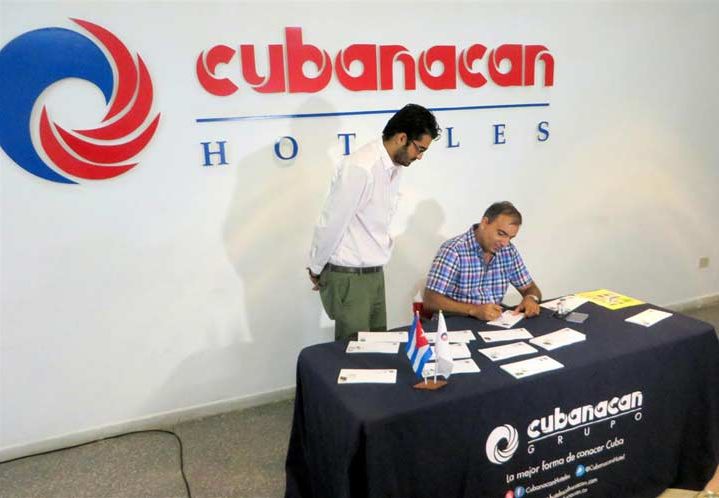 This company, which turned 30 years on August 5, is one of the major ones in this country, and is in a growing spiral of development, Garcia said.
Cubanacan is celebrating its anniversary during this month and the rest of the year, with growing efforts by the more than its 15,000 workers around the island to enhance quality in service, he explained.
The group includes five hotel brands such as Hoteles Cubanacan, Hoteles E, Club Amigo, Brisas and Horizontes, each destined to cover certain segments of interest for travelers, he said.
Postage Stamps alluding the date and five envelops dedicated to the group's brands were issued yesterday at the Comodoro Hotel in this capital.
Garcia and Cuban Philatelic Federation President, Jose Raul Lorenzo, issued the stamps and envelops, and the opinions by Cubanacan founders and the satisfaction of the company's growth were heard.
Cuba received last year 4.2 million foreign visitors and aims to close 2017 with 4.7 million, the island as a whole covers more than 61,000 hotel rooms in about 300 establishments, and has a strong investment plan.