Venezuela President Nicolas Maduro started an official visit to Jamaica , where he will meet with Jamaican Prime Minister Andrew Holness, governmental sources stated in Caracas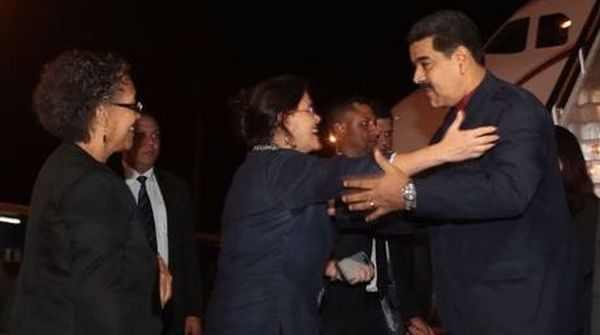 At his arrival in the Jamaican capital, Maduro said the objective of the official visit is to keep on strengthening the agreements in trade, joint work and bilateral productive activities.
"We have to be constantly building and feeding political, diplomatic, energy, commercial and investment links. We come for a working visit and revising the cooperation agenda," said the Venezuelan President.
The Venezuelan governmental delegation is formed by Deputy Cilia Flores, Foreign Affairs Minister Delcy Rodriguez and Eulogio del Pino, Minister of Oil and Mining.
This Sunday, it is scheduled to sign new agreements on the sure and reliable sending of gas from Venezuela up to Jamaica.
Maduro remembered that he was in Kingston in September, 2015 in the commemoration of the bicentenary of the Letter of Jamaica, historical document written by Liberator Simón Bolívar in which he ratifies anti-imperialistic struggle and of independence for the South of America.
Venezuela and Jamaica celebrated 50 years of bilateral relations last year.