Victims of right-wing violence in Venezuela raised their voices to protest against the Amnesty law adopted by the parliamentary opposition that benefits the perpetrators of those actions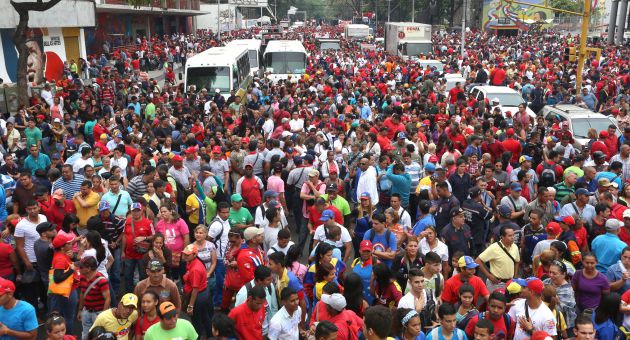 Maithe Garcia, spokeswoman of the Commission of Victims of Contract Killing -a term used to refer to the abuse against rural workers-, reaffirmed her willingness to take the Caracas streets today, in front of the headquarters of Parliament, to protest for what she called "criminal amnesia law."
Garcia stressed that while justice is done, domestic and international organizations will continue staging to publicize the truth and warn on the rightwing claims to grant amnesty to those responsible for the 2014 riots, which killed 43 people and wounded more than 800.
The statute also aims to free those responsible for the post-election violence experienced after the April 14, 2013 elections, the perpetrators of the crimes committed during the April 11, 2002 coup, the 2002- 2003 oil sabotage, among other situations that broke peace in Venezuela.
She stressed that they repeatedly requested to be heard by the National Assembly but the opposition bloc denied the relatives of those victims the possibility to disclose their truth about those responsible for the killings.
The Committee proposed the establishment of a Commission for Justice and Truth to review each case and asked President, Nicolas Maduro, through a letter, which does not enact the law and send it to the Supreme Court for ruling on its constitutionality.