Thousands of Venezuelans are celebrating the eighth anniversary of the "Corazon Adentro" Cultural Mission, created by Hugo Chavez in 2008 with Cuban assistance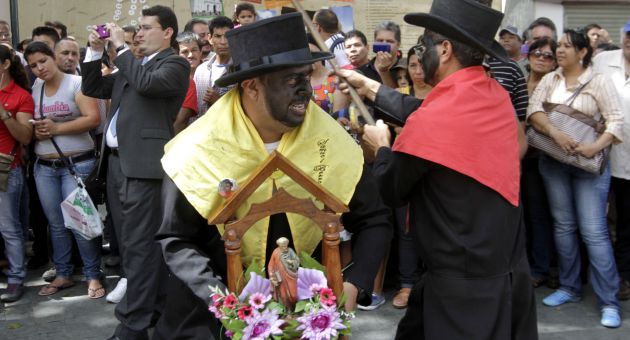 The ceremony, which will be attended by Vice President for Social Missions, Jorge Arreaza, will be held at the Teresa Carreño Theater in Caracas. Those who have benefited from the mission, Cuban collaborators and other political authorities will be also involved.
Dance and musical performances will be held by groups that managed to gain a foothold into the cultural world thanks to the mission. The mission is mostly composed of common people, a note from the Ministry of Culture said.
Hugo Rojas, operating director of the Ministerial Culture Cabinet in Barinas state, said that to commemorate the anniversary, the ALBA Culture Center will hold a forum, in which cultural groups of the mission will participate.
He stressed that the discussions of the workshop entitled "Direction and Artistic Creation" will aim to further strengthen the knowledge mission directors.
From the beginning of this initiative, which begun in 2008, the Ministry of Culture has succeeded in creating a large number of artistic groups within lower-income sectors of the Venezuelan population.