The UN political mission began this Monday the verification of the bilateral cease-fire decreed by the Colombian government and the insurgent FARC-EP in August, a result of the peace agreements between the two sides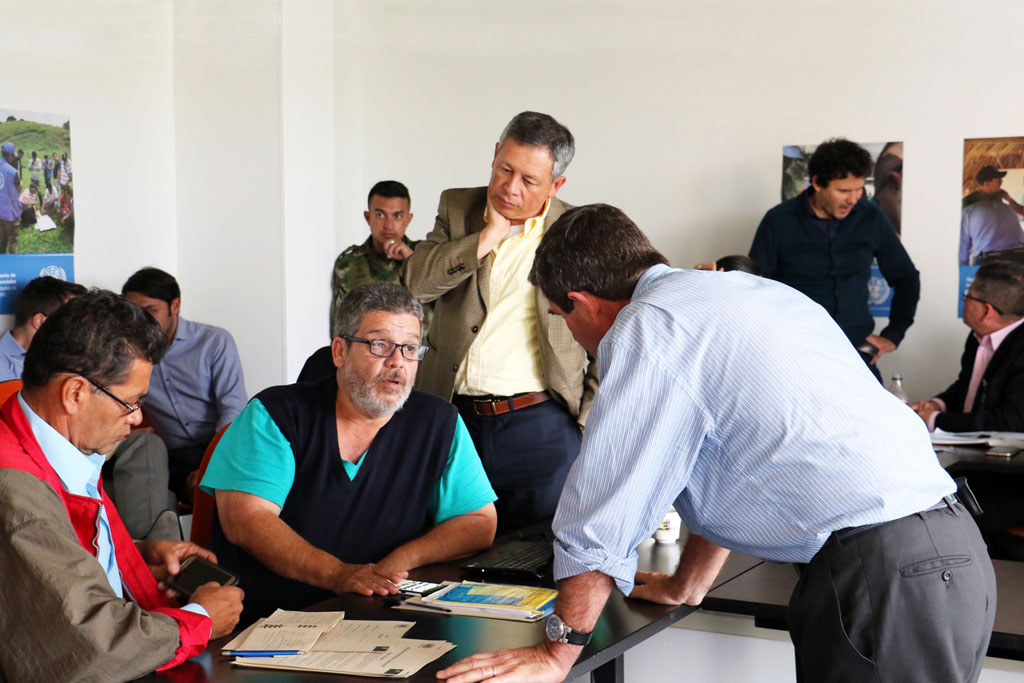 The supervision will be mainly focused on the new areas of the regrouping of the guerrilla fighters, where they will remain until the new pact between government representatives and the rebel movement, the main group involved in the civil war, is signed.
According to Radio Caracol, the idea is to visit those sites where the members of the Revolutionary Armed Forces of Colombia-People's Army (FARC-EP) are temporarily located, until the transitional areas are in place. There, the FARC-EP will lay down their weapons and prepare for reintegration into civilian life.
On September 26th, President Juan Manuel Santos and the leader of the FARC-EP, Timoleon Jimenez, signed the so-called final agreement, in Cartagena de Indias, with which they pledged to end a long war.
Later, the 'No' vote in a referendum on the agreement forced the government to open a national debate with 'no' supporters and other sectors with a view to a possible adjustment of the agreements, a process which is already underway in Havana.
Despite the uncertainty arising after the results of this democratic exercise, the United Nations Security Council authorized that the political commission made up of unarmed observers of Latin American and Caribbean countries to stay in Columbia.
To avoid setbacks after the implementation of the bilateral ceasefire, the government and the FARC-EP agreed to implement a set of measures and prevent incidents while in the transition period.