Governor of West Virginia, USA, Earl Ray Toblin, asserted in Havana that he expects relations between his country and Cuba consolidate and that the blockade be abolished in the near future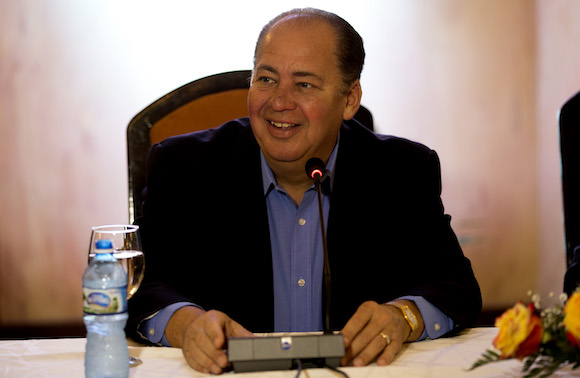 'We know the obstacles created by the embargo, which for a long time administrations of my country have imposed on Cuba, but I think that together we must advocate that these measures be abolished in a not too far away future, asserted today Ray Toblin in a press conference held at the capital's Hotel Nacional.
During his speech, the governor of West Virginia added that despite the change that will soon become official in his country's presidency in 2017, both he and the majority of his colleagues hope the relations boosted by Barack Obama and his Cuban peer, Raul Castro, become stronger and continue.
Regarding this, he said, 'the advances achieved in sectors such as aviation, telecoms and medicine are important for which we want to thank all those who in that path received us with hospitality and showed their kindness to us', he sustained.
He also expressed satisfaction of leading the delegation accompanying me, formed by politicians, economists and businesspeople.
Healso expressed interest in developing academic exchanges between universities in terms of education and health, among other sectors.