The U.S. governor of Virginia, Terry McAuliffe, described as successful his second visit to Cuba, and expressed his hope regarding the elimination this year of the economic, commercial and financial blockade on the island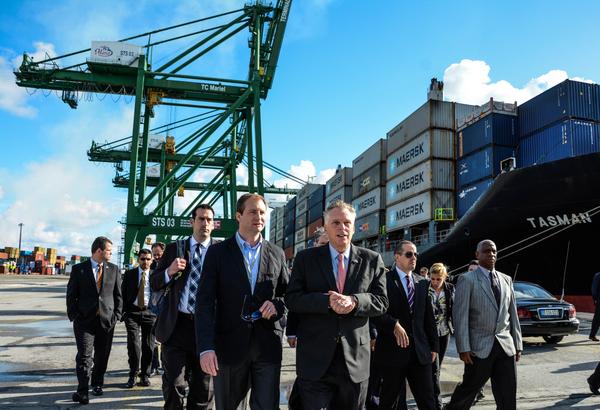 After visiting the Special Development Zone Mariel, 48km west of Havana, the U.S. politician offered a press conference in which he reiterated his efforts and Virginia's interest on the end of the blockade.
"I hope that 2016 will be the year to develop the greatest efforts and progress in the restoration of relations between the two countries, so that our citizens can interact, travel and trade freely with Cuba", said McAuliffe.
MacAuliffe insisted on his confidence in the lifting of the policy that he called inefficient, noting that most of the 20 members of the accompanying delegation are entrepreneurs willing to negotiate and establish here its production facilities based n the new foreign investment act, but they are unable to do so because of the blockade regulations.
He stated that the possibility makes them advocate for the elimination of this measure, as Cuba is an important market with over 11 million inhabitants, and because Virginia wants to be the first state with the best commercial and economic relations with the island.
"It's now in our hands to strengthen these relations and is not in our interest to prevent such a desire, that is our job when returning to Washington", he said.