Spanish Socialist Workers' Party (PSOE) leader, Pedro Sánchez, reaffirmed the rejection of the re-election of conservative Mariano Rajoy as Prime Minister and criticized the investiture date chosen by the interim ruling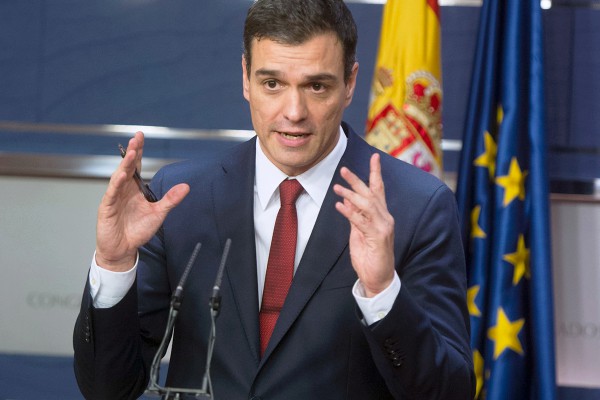 Sanchez confirmed that the PSOE not only will vote against the candidate of the Popular Party (PP). In case Rajoy would be invested, it also will vote against its general state budget, which will bring more social cuts, he claimed.
Speaking to reporters in the city of Ibiza, in the Balearic Islands, the secretary general of the Socialists stressed that the century-old organization 'is the alternative, not a potential popular ally'.
The leader of the main opposition force, also criticized the choice August 30 for the investiture session in the Congress of Deputies, decision announced yesterday by the president of the legislative body after reaching a consensus with Rajoy.
Sanchez warned that if the candidate for reelection does not get the necessary support, the designation of that day for the debate could lead to hypothetical third elections within a year in such an unusual date as Dec. 25.
According to the legal deadlines, if in two months begin to run from the first investiture vote (August 31) no candidate is elected, the timing of the dissolution of parliament and call new elections would lead an eventual appointment in the polls on Christmas day.
According to Sanchez, the choice of those dates for the investiture debate 'shows little political stature' of the current acting executive chief.
After eight months of political deadlock, it is curious that 'the chosen date is this', said the Social Democrat leader, who nevertheless held that the interim ruling finally broke the lock to set a deadline for the vote of confidence.
The vice president of the Spanish government in office, Soraya Saenz, blamed the PSOE for this drawback, noting that its secretary general did not want to put the phone when she tried to contact him to agree on the day of inauguration.
'He had the opportunity to comment before fixing it (the date of inauguration), but it was not possible to speak with Mr. Sanchez (…). He would not come to the phone', Saenz said Thursday.
Her argument contrasts with a controversial message on Twitter yesterday written by the PP leader Xavier García Albiol Catalan, suggesting that the purpose the date elected, Aug. 30, is to pressure the PSOE.
Let us see if Sanchez has 'noses' to send 36 million Spaniards to vote for Christmas, said García Albiol in the social network.