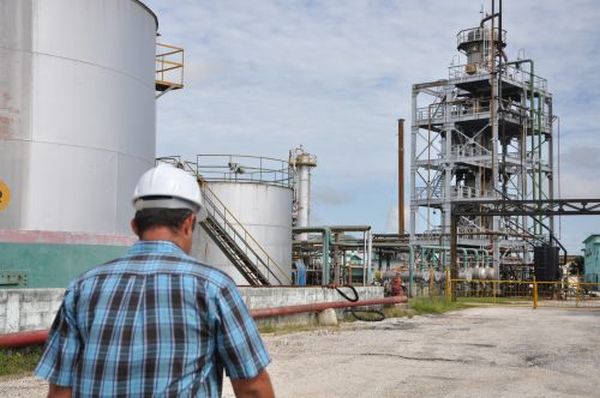 The Sergio Soto oil refinery located in the central Cuban province of Sancti Spiritus refined this year over 72.200 tons of national crude for the highest production ever, the plant's director general, Lester A. Alemán, pointed out.
The previous production accomplishment was in 2014 when the refinery processed 50.500 tons of oil; therefore, this year's output increase was significant, Alemán stressed. He added that they expect to fulfill all of the plant's productions this year.
It also produces liquid asphalt, dielectric oil for transformers of up to 13,8 kilowatts and other oil derivatives such as gasoline, diesel, fuel oil and kerosene.
Aleman mentioned that production benefited from a stable supply of crude specially pumped from the western oil fields, as well as from the refinery's augmented storage capacity.
The plant is located in the municipality of Cabaiguan, some 360 kilometers east of Havana. It only refines Cuban crude oil since the 1940's.