Mestre won over French fighter Aurore Climence. This result backs her classification to Rio de Janeiro 2016 Olympic Games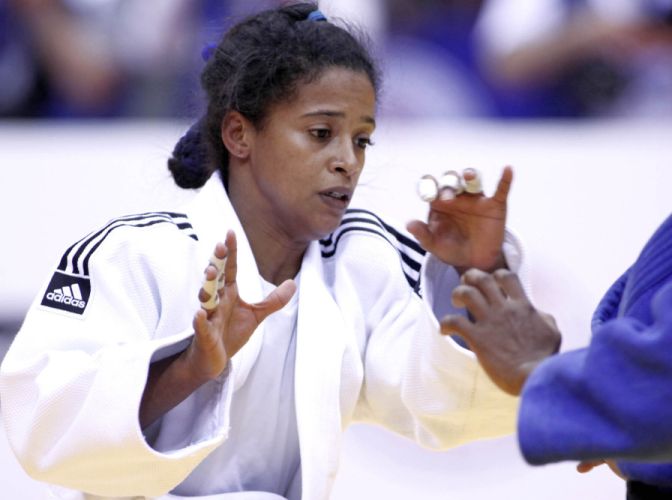 Female judo fighter Dayaris Mestre won this February 19 one of the bronze medals awarded in the 48-kg division in the opening day of the Judo Grand Prix in Dusseldorf, Germany.
Mestre won over French fighter Aurore Climence, by penalties -three Shidos against two- so she could get the bronze medal for her, after 4 victories and one defeat.
The 48 kilogram division was won by South Korean Bo Kyeong Jeong, who defeated Kazahstani competitor Otgontsetseg Galbadrakh by 3-2.
Otgontsetseg Galbadrakh, had defeated Mestre in the semi-finals.
Before such a defeat, the Cuban fighter had three victories, beating Diana Cobos (Ecuador) 3-1; Israeli Shira Rishony by Ippon, and Turkish Dilara Lokmanhekim, also by Ippon.
In the 52 kilos for ladies Japanese Ai Shishime stayed with the gold by defeating French Priscilla Gneto by Shido (3-1) .
And in the 57 kg, also Japanese Kaori Matsumoto prevailed in the final over French Helene Receveaux, by Ippon.
In the 60 and 66 kg men's winners were the South Koreans Won Jin Kim and Baul An respectively.
Kim defeated by Shido Kazakh Yeldos Smetov and by Waza-ari An the Israeli Golan Pollack.
In this competition, Cuban Maricet Espinosa (63 kilograms), Onix Cortes (70), Yalennis Castillo (78), Idalis Ortiz (+ 78), Magdiel Estrada (73), José Armenteros (100), Asley González (90), and Alex García (+ 100) will also participate.
The German tournament gathers from today and until Sunday 548 athletes – 340 men and 208 women from 86 countries, including Brazil, Ecuador, Mexico and Colombia.