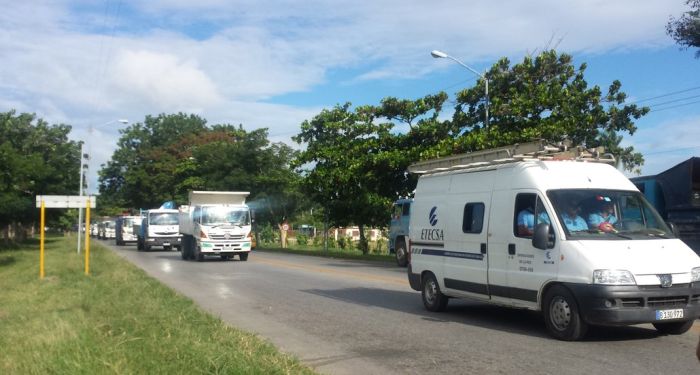 Telecommunication Company (ETECSA) workers from Sancti Spiritus, central Cuba, arrived in Eastern Guantanamo to contribute to the recovery of the considerable damages caused to such services by Hurricane Matthew.
According to Misladys González, head of the Marketing and Communication group of that Company, these workers left Wednesday along with several others from different territories of the island.
Cuban Electric Workers to Support Matthew Stricken Provinces
They are supposed to remain indefinitely in Guantanamo, where great damages have been reported in the whole communication sector.
Sancti Spiritus also sent to that province, four satellite phones and three public units that are linked via the cellular network to make them available to the population in the most damaged areas until the normal communications are restored.