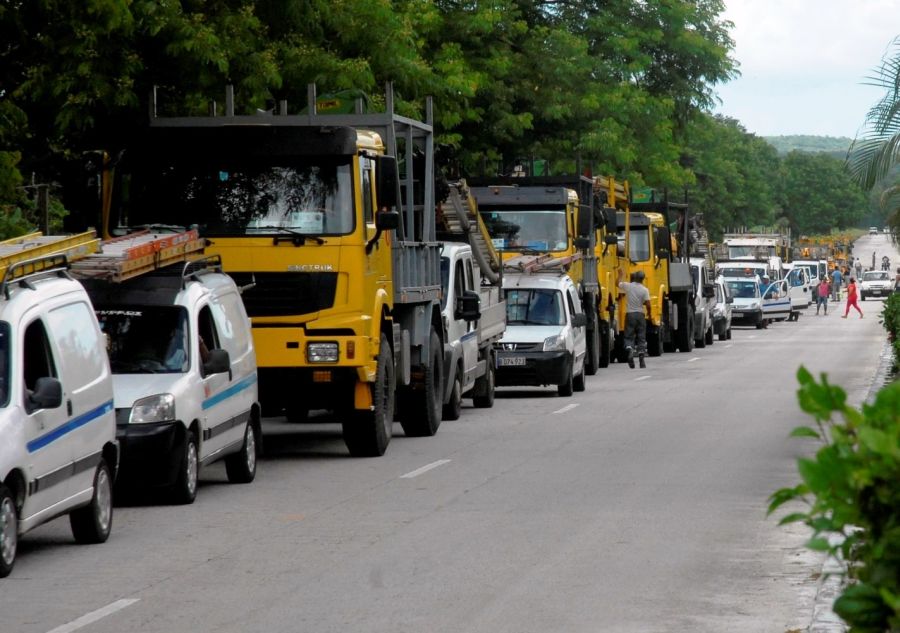 More than 800 workers of the Electricity Union (UNE) coming from western and central Cuba are gathered in Sancti Spiritus since this Monday afternoon on their way to the eastern territories, where they will support the recovery of damages caused by hurricane Matthew.
The contingent, made up of linemen, operators, and support personnel, most of them with enough experienced from previous meteorological events, was accommodated in local educational institutions in order to depart as soon as the hurricane gets far from the island.
Sancti Spiritus Ready to Face the Strike of Powerful Hurricane Matthew
UNE sources consulted by Granma confirmed that this contingent is made up of forces from the provinces of Pinar del Rio, Artemisa, Havana, Mayabeque, Matanzas and Sancti Spiritus and also includes a great deal of trucks, cranes, drills and other means of transportation.
This Monday afternoon, Jose Ramon Monteagudo Ruiz, president of the Provincial Defense Council, held a working meeting with officials of the local municipality of Yaguajay, and with residents of the community of Vitoria, one of the locations where sea flooding might occur due to hurricane Matthew.
The leader stressed the importance of fulfilling the measures outlined in the contingency plans for such events with a view to the protection of both human lives and material resources.