A total of 428 judokas from 69 countries will attend the second Grand Prix of Havana, from January 22 to 24, confirmed Rafael Manso, national commissioner of that sport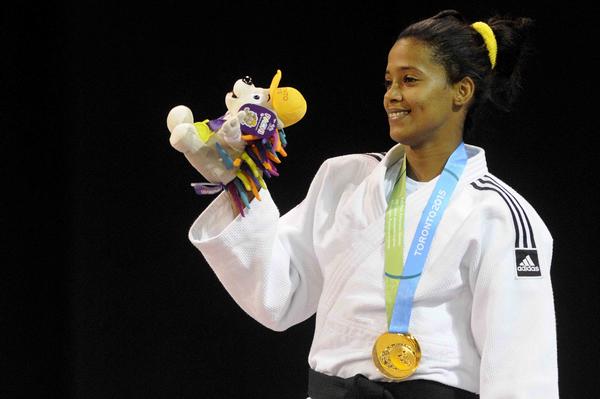 Of that high figure, the highest representation of nations in a competition organized by Cuba in its history, 259 are men, Manso told reporters.
The contest will award 300 points to the winners, which is vital for several of the Cuban judokas in their quest to classify directly to the Olympic Games in Rio de Janeiro, as it will guarantee 22 tickets to men and 14 for the ladies.
The Cuban teams will have their major figures in the 14 divisions, plus three others to reinforce including athletes with immediate perspective and young talents who will be able to fight against recognized Olympic and world leaders, said the official.
Among the foreign teams excel France, Azerbaijan, Russia, Brazil, Mongolia, the United States, China and the Netherlands, as well as individuals from other nations.
According to Manso, women's event will have a high level of attendance with the presence of Argentina's Paula Pareto (48), champion of the world, as well as a the spectacular trio of London 2012 Olympic holders, composed of Brazilian Sarah Menezes (48), US Kayla Harrison (78) and the Cuban Idalis Ortiz (over 78).
Also among men are the first-ranked in the world, the Azerbaijanis Rustam Orujov (73 kg) and Elmar Gasimov (100).
In the version of 2014, 28 Cubans ended in the second seat among the 39 nations that competed, with two golds, as many silvers and four bronzes, follwing Georgia (3-0-2).
The titles were held by Maria Celia Laborde (48 kilos) and Yanet Bermoy (52), the latter of maternity leave. Dayaris Mestre (48), and Magdiel Estrada (73) ended with silver, and Aliuska Ojeda (57), Maricet Espinoza (63), Yalennis Castillo (78) and Oscar Braison (over 100) with bronze.
During this edition the official retire of Cuban women's coach Ronaldo Veitia is expected  as well as the visit of glories of that sport at world level, including the Romanian gymnast Nadia Comaneci, winner of nine Olympic medals.
The draw will take place on the 21st at the Melia Habana Hotel and the competitions will be from the 22 to the 24.