Sancti Spiritus volleyball player Osniel Melgarejo was awarded the rookie of the year recognition, while Mijaín López and Idalis Ortiz were chosen as best athletes of the year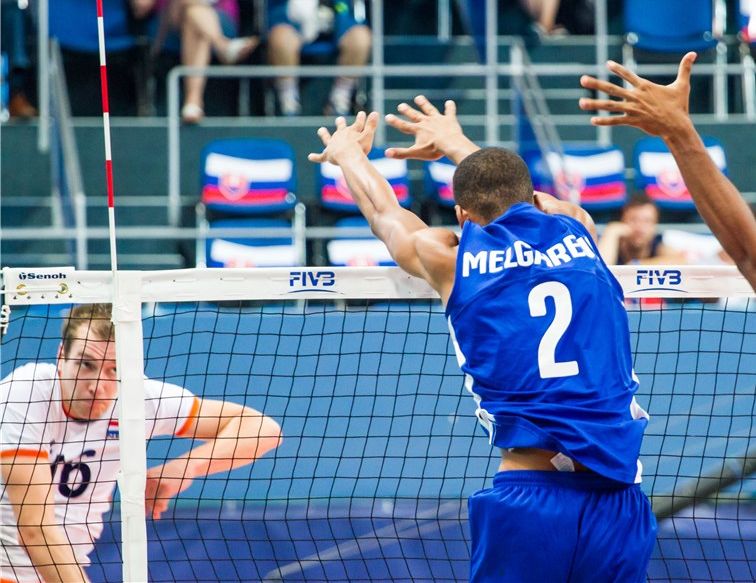 The three-time Olympian Greco-Roman wrestler Mijaín López and world judo and sub-judo champion Idalis Ortiz will receive their prize today for the best Cuban athletes in 2016.
The selection was made in Cuba through a survey conducted by the media on the Island, and sponsored by the National Institute for Sports, Physical Education and Recreation (INDER), as well as the club of sports reporters.
Cuba will also recognize volleyball players Sergio González (beach volleyball) and Daymara Lezcay (indoor volleyball), as the best in team sports.
The top 10 athletes of the season, including boxers Robeysi Ramirez (56 Kg), Arlen López (75) and Julio César La Cruz (81), as well as Greco-Roman gladiator (59) Ismael Borrero, all Champions in the Rio Olympics.
The prizes include among others: Yasmany Lugo silver medalist in classic wrestling (98); Olympic bronze medalists, Erislandy Savón and Yohany Argilagos; the chess player Leinier Domínguez and gymnast Manrique Larduet; while the rookie of the year will be awarded to Osniel Melgarejo.
The disciplines of boxing and beach volleyball were chosen as best individual and team sports.
Among the best young athletes of 2016 are the heptalonist Adriana Rodríguez, world second junior runner, and the double world youth champion in triple jump Lázaro Martínez.
In addition, the performance of the disabled athletes will be recognized, headed by Omara Durand, Triple Paralympic Champion in 100, 200 and 400 meters in Rio de Janeiro.