The Leader of the Russian Orthodox Church, His Holiness Kirill, will hold official talks with Cuban President Raul Castro during his visit to the island, starting tomorrow, reported the local Foreign Ministry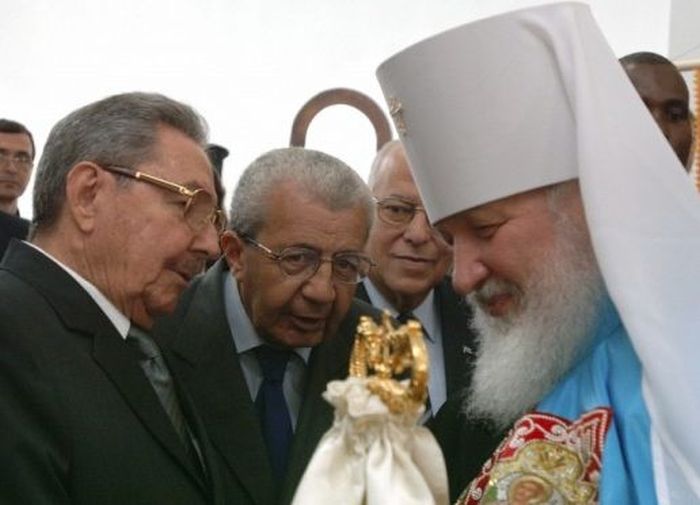 According to a note published on the website of the Cuban Ministry of Foreign Affairs, during his stay, the Patriarch of Moscow and All Russia will develop other activities and will hold a meeting on Friday with Pope Francis.
The note from the Foreign Ministry recalled that Kirill was born on November 20, 1946 in Leningrad, took holy orders on April 3, 1969, and accepted the dignity of bishop seven years later to become on December 26, 1984 Bishop of Smolensk and Vyazma.
From 1989 to 2009 he was Chairman of the Department of External Church Relations and a permanent member of the Holy Synod, and on January 27, 2009 the Council of the Russian Orthodox Church elected him Patriarch of Moscow and All Russia.
Patriarch Kirill, who is the author of over two thousand publications in Russian and foreign press, has received state awards from many nations of the world, working in the sphere of relations between the Orthodox churches and developing dialogue with the Roman Catholic Church.