The Cuban rescue brigade that had been assisting those affected by the April 16th earthquake in Ecuador, returned last night to Havana according to the Granma newspaper website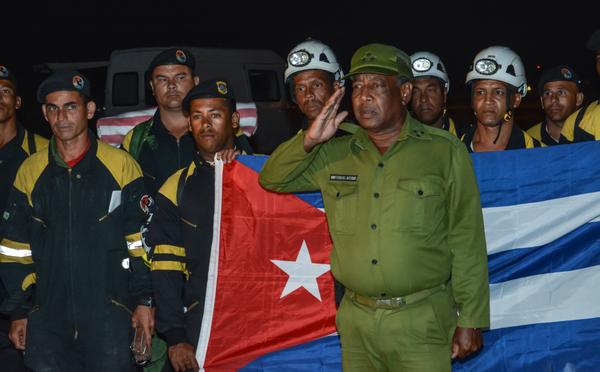 Upon arrival of the team at "Jose Marti" International Airport, Colonel Lazaro Herrera, head of the detachment that worked in areas affected by the 7.8 degree quake, expressed his pride in his group and said that they were returning home with the certainty that they completed their duty.
The 29 rescuers traveled to Ecuador on April 17th along with members of the Henry Reeve International Medical Brigade against Disasters and Serious Epidemics.
After welcoming the brigade, the Cuban Deputy Public Health Minister, Marcia Cobas, stressed the importance of this mission in which two forces – "health staff and officers of the Interior Ministry (MININT) – were joined into a single group for the first time."
Colonel Luis Carlos Guzman Matos, head of the Cuban fire department, congratulated the team on behalf of the MININT leadership for the work done and highlighted that "the name of Cuba was once again synonymous with examples of solidarity and altruism."
Each of the members of the brigade have received a letter of recognition from the Ministry of Public Health and a reproduction of a painting by Ernesto Rancaño showing, in foreground, the image of the historic leader of the Cuban Revolution, Fidel Castro.
Regla Angulo, director of the Central Unit of Medical Cooperation and other MININT officials also attended the welcome ceremony.
Cuba has more than 700 health collaborators who are permanently stationed in Ecuador.