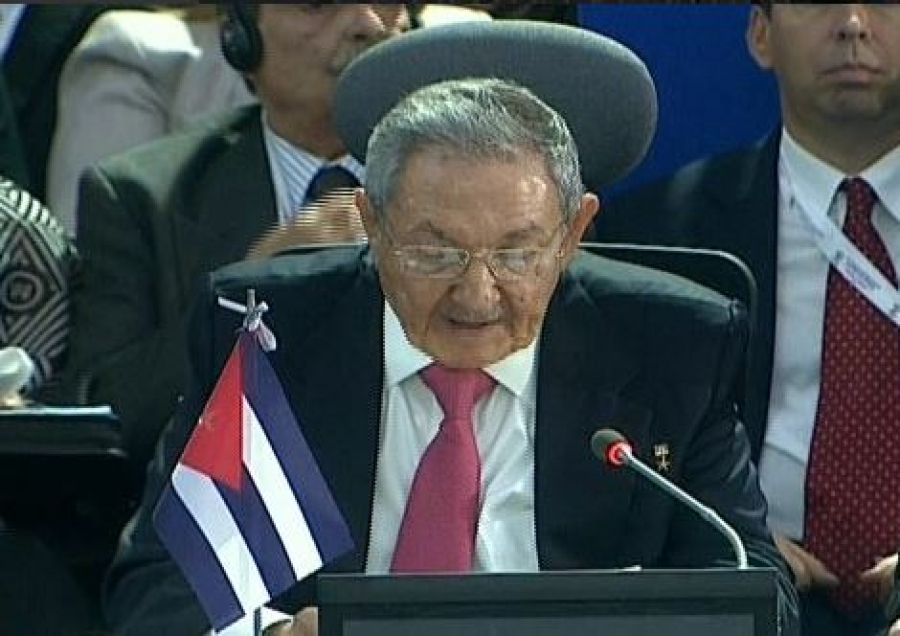 Cuban President Raul Castro met on Sunday with Kim Yong Nam, president of the Presidium of the People's Supreme Assembly of the Democratic People's Republic of Korea (DPRK), as well as with Indian Vice President Hamid Ansari.
The fraternal meetings, part of their agenda in the 17th Summit of the Non-Aligned Movement (NAM), held on Margarita Island, in the Venezuelan state of Nueva Esparta, was an opportunity to further strengthen the ties of friendship and cooperation between the nations and governments.
Remarks by Cuban President During 17th Summit of the Non-Aligned Movement
Raul Castro and Kim Yong Nam attended the second session of debates of the High-Level Segment of the 17th NAM Summit.
During the first day of debates, the two officials agreed on the need that the NAM, to be led by Venezuela until 2019, strengthens its leadership in light of the new challenges on the way to peace, sovereignty and sustainable development.
True international justice can be reached only when the NAM member countries and the anti-imperialist independent nations have great power and determination. This will occur when unity and solidarity grow, Yong Nam stressed.
During the talks held between Raul Castro and Hamid Ansari, the two heads of delegations highlighted the fraternal friendship and cooperation that unite their peoples and governments.
The meeting was an opportunity to review common stances on the challenges that Venezuela will lead over the coming three years as the NAM president.  During the high-level sessions that took place this Sunday with the he adoption of the Margarita Declaration, the Cuban president and Ansari emphasized the need for joint efforts to defend the founding principles of that international body.
The Cuban president said that Non-Aligned means to struggle for radically change the international economic order imposed by the big powers. For his part, Ansari proposed to establish a mechanism to fight terrorism effectively, one of the most outrageous sources of human rights violations.
The 17th NAM Summit began on Tuesday, September 13, with technical meetings. Participants drew up a 907-paragraph document containing key issues such as the defense of peace, sovereignty and solidarity for development.
The forum concluded with the adoption of the Margarita Declaration, after five days of work. The event was attended by 136 delegations and representatives of 14 regional and sub-regional organizations.