Vietnamese President, Tran Dai Quang, arrived in Cuba today, in order to conduct an official visit, which will conclude next Thursday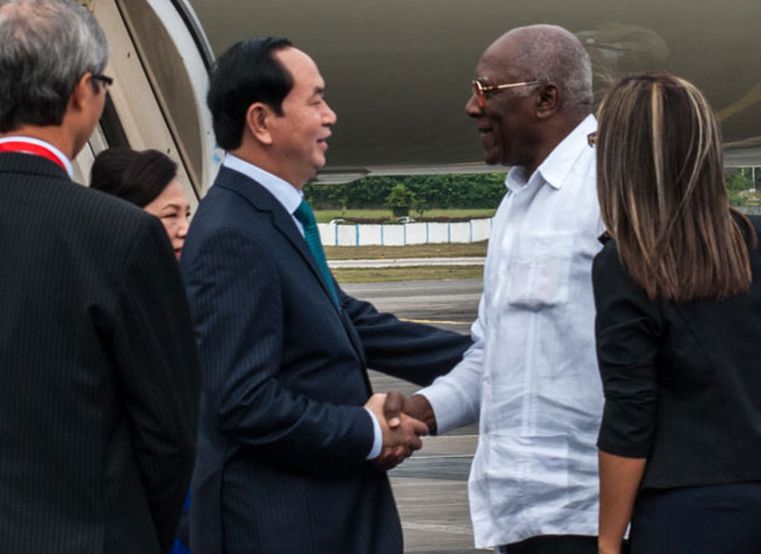 The President of Vietnam was received at the Jose Marti International Airport by Cuban Vice President Salvador Valdes and took the opportunity to praise the excellent relations between both countries.
According to the Cuban diplomatic authorities, during his visit Tran Dai Quang will meet with his the Cuban President Raul Castro and will carry out a broad program of activities. In addition, the President of Vietnam will receive the Order of Jose Marti, the highest honor granted by the Cuban Council of State.
Vietnam and Cuba maintain relations in sectors such as agriculture, tourism, construction, commerce and education. In addition, delegations from both countries conduct periodic exchanges in order to consolidate and expand bilateral ties.
Relations between both countries are also marked by mutual support. Vietnam and Cuba uphold common positions in different multilateral forums and at the UN.