According to the official statement the Pope hopes to influence the  international community concerning hostilities in the Middle East and the humanitarian crisis of refugees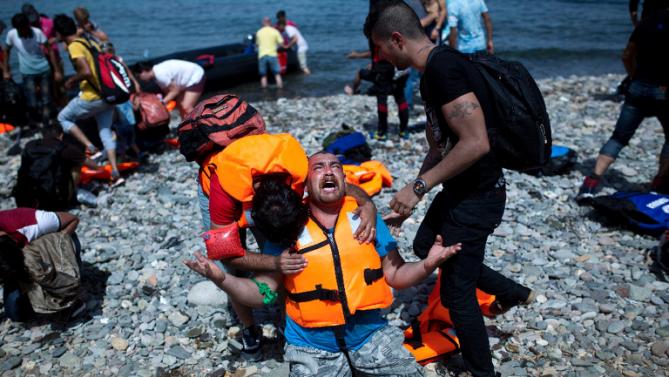 The Holy Synod of the Orthodox Church of Greece announced the visit of Pope Francis, who will travel to the island of Lesbos for humanitarian reasons with the President of the Republic, Prokopis Pavlópulos, and the Ecumenical Patriarch of Constantinople, Bartholomew.
The trip will take place on April 15 and according to the official statement it's part of the Pope's desire to influence 'on the conscience of the international community for an immediate cessation of hostilities in the Mediterranean region and the Middle East' and to warn of 'the major humanitarian crisis of refugees'.
He also noted that the 'informal, but humanitarian and symbolic' visit will underline that "despite the great problems, Greece carries on its shoulders the weight of the flow of refugees and shows that there are still principles and values in Europe'.
The message ended by emphasizing that the 'personality and authority of the Ecumenical Patriarch, together with the presence of Francis, sent a powerful warning to the world community to mitigate the problems of refugees'.