Peruvians will vote in a second round of election two months from now, as Keiko Fujimori, who is expecting the official results of the voting to know who will be her rival, was the most voted candidate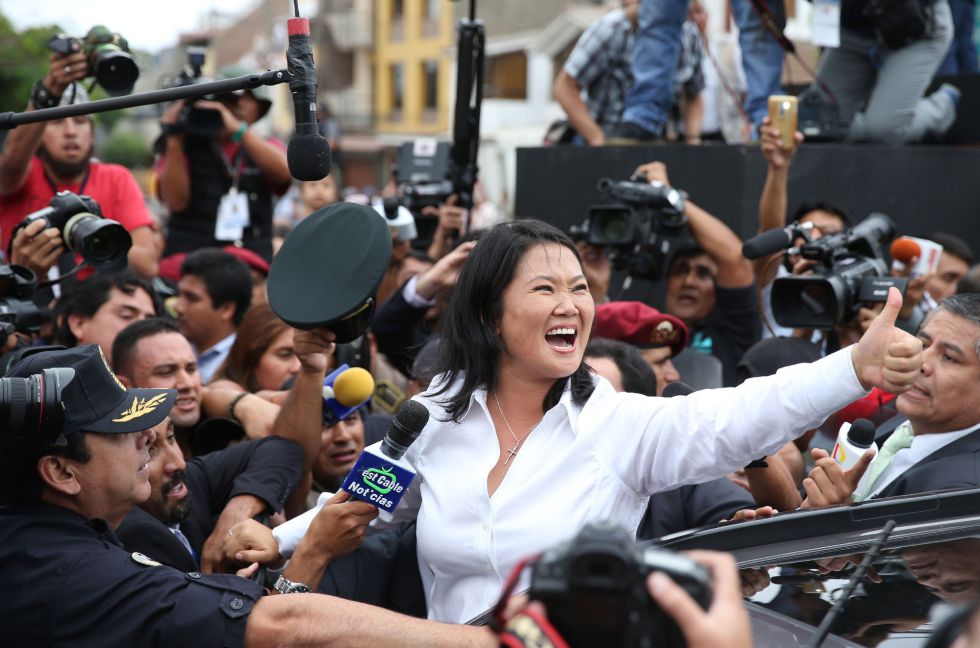 The neoliberal candidate Pedro Pablo Kuczynski is the favorite contender in the second round, scheduled for June 5, in light of the rapid vote counting made by private pollsters that give him a 3-percent advantage over the progressive candidate Veronika Mendoza.
The official results, published after midnight after 40.3 percent of votes had been counted by the National Office of Election Processes (ONPE), certified that Fujimori had won 39.18 percent of votes.
According to those results, Kuczynski won 24.25 percent, while Mendoza got 16.57 percent, although the votes counted so far do not show necessarily the total, as it is not a sample, but a vote counting as they are received at the ONPE headquarters, without a criterion of proportionality or representativeness.
Fujimori said on Sunday night that the results nominate her party, Fuerza Popular (Popular Force), as the first political organization, which she assumes with responsibility.
"We represent that voice of Peruvians who are demanding the presence of the State. We know that we have to press the economic accelerator to reach out the farthest communities," she added.
Kuczynski, in turn, noted that he is expecting the final official results, on a criterion of institutionalism, but he pointed out that he will meet with all democratic forces, but no alliances.
For her part, Veronika Mendoza addressed a rally of her supporters on Sunday night and said that it was a day of celebration because her campaign showed that politics can be made by conviction and sentiments, by love for the country.
She added that the Peruvian people are asking for deep changes and that the fight for those transformations and against corruption continues, because Frente Amplio (Broad Front), which is raising the people's hope and illusion, arrived to stay.
According to the official vote counting, the center-right candidate Alfredo Barnechea is fourth with 7.69 percent of votes, followed by former President Alan Garcia (6.19 percent) and ex Cajamarca Governor Gregorio Santos, who is in prison on charges of corruption but who have declared himself to be a political prisoner (2.51 percent).