The Panamanian Foreign Affairs Ministry announced that the first direct flight to Mexico carrying Cuban irregular migrants who are here, will take place Tuesday, following an agreement with the government of that country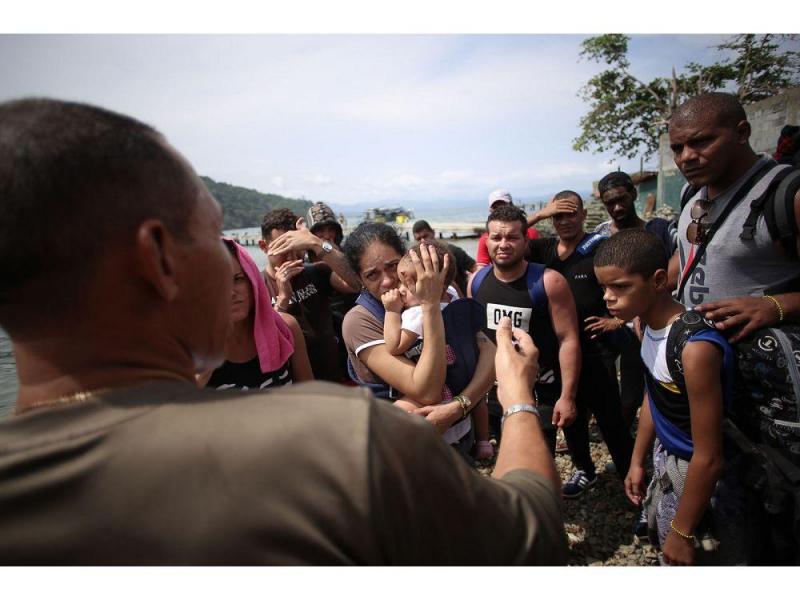 The first operation of air transportation, which also includes a daily flight on the 24th and 25th, is part of a given exceptional, and limited solution, to extend transit facilities to national Cubans and guarantee their human rights, it said a release of the Ministry of Foreign Affairs of Panama.
The note points out that each flight has a capacity for 145 people, starting in the morning from Tocumen to Juárez, Mexico City International Airport.
Cubans will travel by bus from the border province of Chiriqui to the city air terminal, the day prior to their flight, in order to ensure an agile, orderly and safe migration as part of the joint efforts of Mexico and Panama.
"It is important to emphasize that it is an exceptional agreement and limited-scope for the national Cubans reviewed by the Panamanian authorities of migration and the Ministry of Health in recent days," expresses the isthmus Foreign Ministry.
The Republic of Panama is grateful for the solidarity of Mexico, which government provided a solution to the humanitarian situation faced by the Cuban migrants, which is exploited by traffickers who offer more risky and expensive routes for these people.
Both Panama and Mexico will continue on collaborating with the countries of the region to address comprehensively the immigration issue.