The administrative unit of Colombian immigration has reported that out of the 1,800 illegal migrants that from late May were in the municipality of Turbo, only 350 remain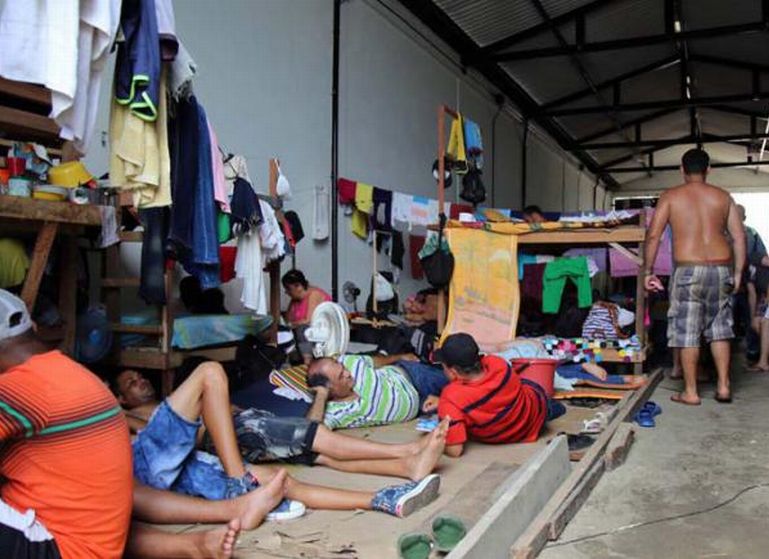 The text specifies that the figure was significantly reduced by voluntary deportations, which benefited more than 1,350 people, including 14 Cubans who were deported to their country of origin.
The illegal migrants who remain in Turbo have been told more than once that they can approach the offices of Colombian immigration to define their status and thus benefit from voluntary deportation allowing them to leave the country by their own means, the text adds.
The press release distributed by the Foreign Ministry said that Bogota is concerned about what may happen to these illegal migrants if they decide to continue the journey they have undertaken guided by criminal gangs engaged in human trafficking.
Colombian immigration has reiterated that it is impossible to accede to the immigrants request to fly to Mexico, as this would amount to human trafficking and Mexico has expressed that they are not willing to take the immigrants.
Colombia stressed that it was important to note that the country is not the cause, nor the origin of the phenomenon. They stated that, on the contrary, their country today suffers from the consequences of migration decisions taken by other countries, which were not mentioned.
Most Cuban migrants concentrated in Turbo, in the Gulf of Urabá, have expressed their fear of losing the benefits offered by the US,through the Cuban Adjustment Act.