After Hurricane Matthew in the eastern region of Cuba the Cuban authorities quantifies the damage caused by the weather phenomenon, but for now, television reports do not reflect casualties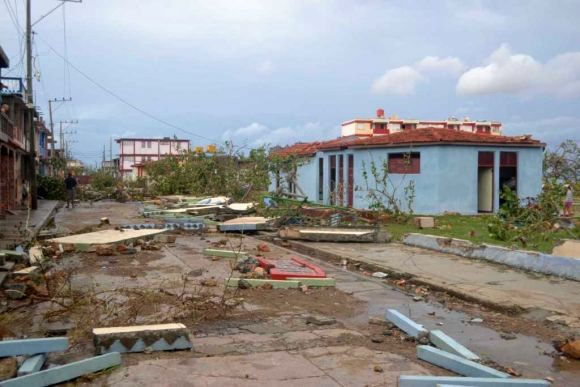 In contrast to reports from the Dominican Republic and Haiti neighbors, where at least nine and four deaths, respectively, the last contacts from Baracoa, one of the most windswept in the Greater Antilles populations, indicate that so far no injuries or missing persons.
Hurricane Matthew Lashes Baracoa, Prime City of Cuba
Although during the night, the territory remained virtually isolated and without power, correspondents managed to establish telephone communication with national television and testified that until then no life was lost.
However, reports in that city, the first village founded on the island, reflect the ravages of Matthew -then category four on the Saffir-Simpson scale caused extensive damage to property and local infrastructure.
In addition to electric poles, the hurricane destroyed the roofs of several hotels, shops and the Primatial tele center Vision. Likewise, penetration and higher sea waves five meters severely damaged the promenade of the city, said the journalists.
They also reported that several towns in the area are cut off by land and roads of the region are blocked due to landslides, fallen trees and branches.
Correspondents in Baracoa were evacuated almost 36 thousand people, of which about 26 000 500 are housed in the homes of other families.
According to reports, in the coming hours will decrease the winds in the eastern region, while the tropical storm still affect to the province of Camagüey, located more towards the center of the island.
Rains, meanwhile, will remain to the east, with accumulated that can exceed 200 millimeters in specific locations, while sea penetrations are still strong on the north coast.