Union of South American Nations (UNASUR) Secretary-General Ernesto Samper, gave Venezuelan President Nicolás Maduro the UNASUR report about the elections last December 6th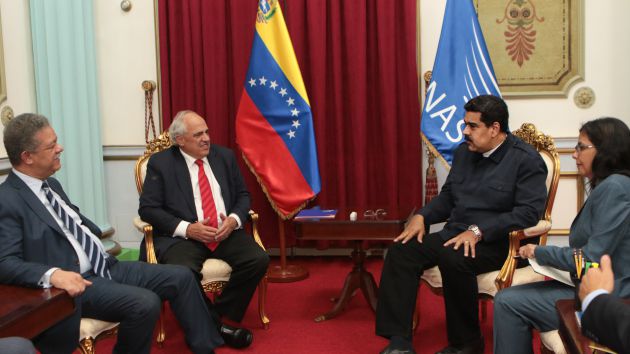 According to a press release from the presidential office, Samper held a meeting with the president last night at the Miraflores Palace, government headquarters.
Head of the UNASUR Observation Mission, former Dominican President Leonel Fernández and Foreign Minister Delcy Rodríguez also participated in the meeting.
UNASUR is an international organization created in 2008 to promote regional integration in the areas of energy, education, health care, environment, infrastructure, security and democracy.
Last December 6th, an UNASUR accompaniment commission was present in 15 out of 22 neighborhoods in 25 municipalities in nine states across Venezuela, where the Mission visited more than 100 electoral centers and 300 polling stations.
Despite the calls to violence by conservative sectors, UNASUR experts described the electoral process as very positive and in accordance with all the transparency regulations established by the international community.