Venezuelan President Nicolas Maduro said this Wednesday that he will travel to the main oil-producing countries to boost consensus in order to stabilize crude prices in the world market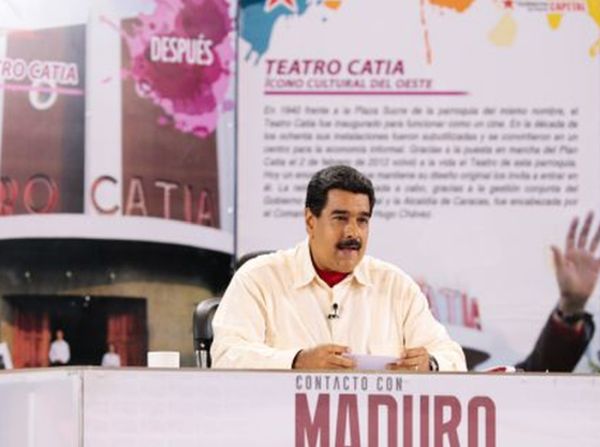 In the weekly edition of his program Contact with Maduro, from Caracas, the head of State confirmed his tour will include members of the Organization of Petroleum Exporting Countries (OPEC) as well as others out of the bloc.
The Head of State highlighted that his trip will carry a proposal to definitely seal the agreement to stabilize the market of the fuel and allow for the rise of prices in a stable manner.
Maduro indicated that since Russian President Vladimir Putin supported the Opec initiative of freezing production of crude to 32 million barrels per month, prices of 'black gold' registered a small rise.
Also, the Venezuelan president repeated that since depression set in in 2014, until now, has been the longest cycle in the last 45 years, in which oil prices drop in such brusque manner.
In this regard, he alerted the U.S. empire is behind this strategy by
boosting oil extraction in that country with the fracking method, which affected the balance between offer and demand in the global market.
He repudiated actions of the U.S. companies to maintain the energy product unstable through maneuvers of speculation in the international markets.