Four other witnesses will testify on Wednesday before the Procedural Committee of the Brazilian Senate that is impeaching President Dilma Rousseff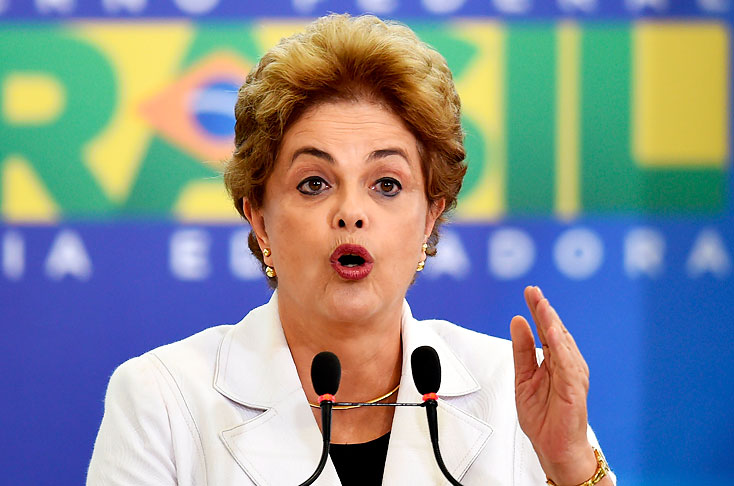 The witnesses who will testify today are the former joint secretary of the Federal Budget Secretariat, Cilair Rodrigues de Abreu; an ex official from the Ministry of Social Security, Jose Geraldo Franza; the legal consultant for the Ministry of Planning, Walter Baere, and the consultant for the Senate, Hipolito Gadelha.
In order to speed up the witnesses' testimonies, the president of the Procedural Committee, Raimundo Lira, scheduled the sessions for every day of the week, and recalled that on Tuesday,two of the witnesses said that the accusations against Dilma regarding the Harvest Plan are groundless.
The former secretary of Strategic Planning at the Ministry of Planning, Gilson Alceu Bittencourt, noted that the president did not have a direct participation in any act of the operations related to that program implemented by the federal government to support agricultural production.
He added that the transferences of resources to that Plan were not a credit operation, because it is, he noted, a delivery of a service; therefore, there is no violation of the Fiscal Accountability Act.
It was also learned on Tuesday that the president of the Federal Supreme Court (FSC), Ricardo Lewandowski, authorized an investigation into Rousseff's actions included in the denunciation, which had been demanded by her defense attorney and rejected by the majority of the members of the Procedural Committee.
According to the Court's minister and president of the impeachment, the inquiry is directly related to the thesis presented by the defense and will allow providing a set of broader elements to the members of the Procedural Committee and the plenary of the Senate.