The expected appointment today of former President Luiz Inacio Lula da Silva as a government minister puts him squarely in the eye of the political storm in Brazil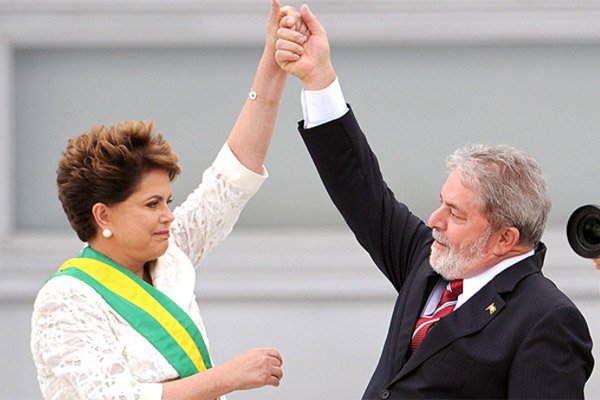 Rumors regarding Lula's new role in the cabinet began circulating last week. According to the news service – Brasil247, President Dilma Rousseff has decided to appoint him as the chief of staff or the minister in charge of legislative affairs.
Today, Lula will travel to the capital to meet the President and inform her whether or not he has accepted the offer.
The opposition, in this case the Democrats (DEM), announced that they are preparing to take legal action that will allow them to suspend his appointment if it takes place.
Taking charge of a ministerial portfolio will give Lula da Silva privileges that would put him out of reach of Operation Lava Jato, which is being led by federal judge Sergio Moro from the city of Curitiba – although he could still be investigated by the Supreme Federal Court.
In an extensive analysis of the current situation in the country, the editor of the website Other Words, Antonio Martins, considers it very unlikely that the former president will refuse to take a seat on the executive, and noted that at least from a ministerial position, he will have a chance to fight.
He warned, however, that in order to have any chance of success, Lula must turn his entry into government into a signal of a complete change of course in order to rescue the government's commitment to the people.