Given the increase of tourism in Cuba, Italian airlines and cruise ships will diversify operations to the island for the upcoming winter and summer seasons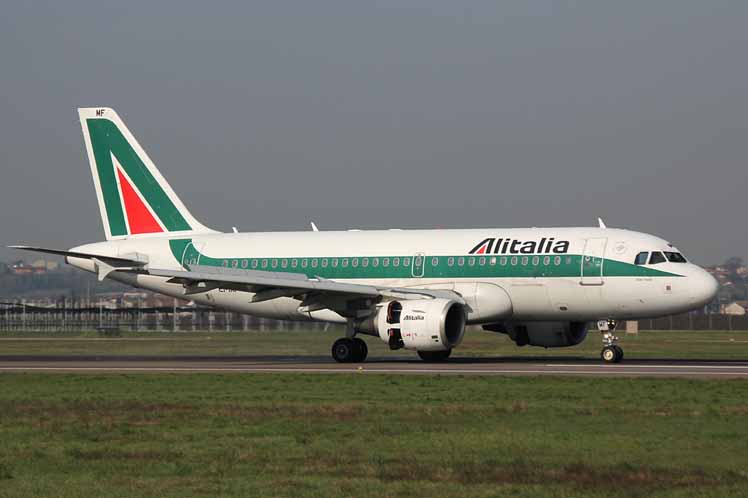 Alitalia airline will open one route flying twice a week starting on November 29th this year, Aleida Castellanos, tourism counselor at the Cuban embassy to the Italian state, told Prensa Latina.
There will also be a regular passenger flights from Rome to Havana on Tuesdays and joint operations with MSC Cruisers on Saturdays. Tourists with reservations will be transferred to the Cuban capital via ship on a Caribbean tour departing from the Havana harbor, as the first port.
Among the offers that will continued and will be expanded, are flights by the Blue Panorama airline, which flies to seven destinations on the island and Neos airline, based in Milan, which flies to five destination and will soon increase this to six.
The winter season is high season on the island, with an increase in travelers towards late December, early January. From January to April is also high season.
For the 2016-2017 winter season, the MSC Opera cruise ship make a stop in Cuba as will the Armonia cruise ship, which will operate from November to March.
Castellanos stated that these changes place Italy as second European country in the Cuban tourist market, after Germany and the fourth of all markets, only surpassed by Canada and the United States.